Posted by Jamie Oberdick on 12/22, 2014 at 03:24 PM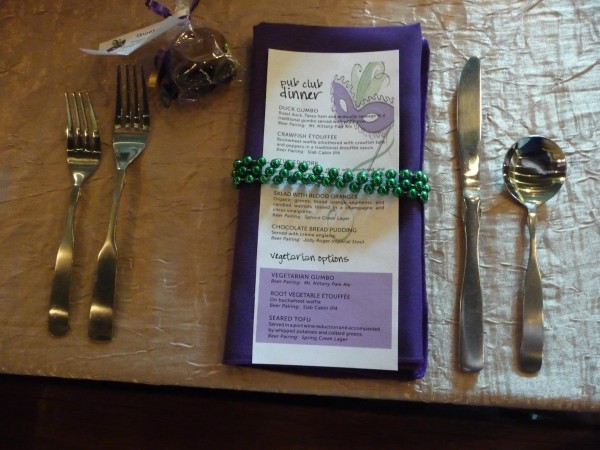 Uh-oh…just realized you forgot to get someone a gift? Delayed your shopping to the last possible moment? Decided to get someone a gift as the last minute? Hard to go wrong with food, especially the local variety. There's lots of great gift ideas out there in our local food world that are delicious. Plus, if you buy a local food gift, you are supporting the Central Pennsylvania economy. So, everyone wins.
Here's some great ideas for local food gifts…
Big Al's Mustards: Big Al's Mustards is a relatively new player on the local food scene. The mustards are small batch and have a ton of flavor. Among the flavors are Sweet, Spicy, Sweet Horseradish, Spicy Horseradish, and Honey, and they go great on sandwiches, roasts, dipping pretzels, or with a favorite cheese. Several different kinds of Big Al's Mustards in a gift bag makes a great gift. Find out where to buy by going to the "General Information" section here.
Gift card/certificate for local food dining: Gift cards to local restaurants are always a welcome gift, and there are several restaurants that use local ingredients in their food who also offer gift cards. Harrison's Wine Grill is an excellent choice, as is the Nittany Lion Inn, which in my opinion is one of the best hotel restaurants I've ever dined at. Also, you can kill a bunch of local food birds with one stone by purchasing a Downtown State College gift card, which can be used at a variety of downtown businesses including local food restaurants such as the Green Bowl, The Deli, and more.
Otto's Pub Club: Otto's beer is excellent and gets high marks. So, for the beer lover in your life, get them a Pub Club Membership. A memberships entitles the holder to a free birthday dinner, food and merchandise discounts, special club events, and various beer discounts.

Do-it-yourself gift bag from Boalsburg Farmers Market: The Boalsburg Farmers Market runs tomorrow from 2:00 p.m. to 6:00 p.m. at the St. Johns United Church of Christ in Boalsburg. Here's what you do…go to the market and walk around, visiting all the vendors. Bring along a gift bag. As you go, fill it up with selections from the vendors, customizing it to the taste of your gift receiver.
Author: Jamie Oberdick
Bio: Editor, Local Food Journey | Passionate about supporting local food in Central PA