Posted by LacCreta Holland on 11/10, 2014 at 02:41 PM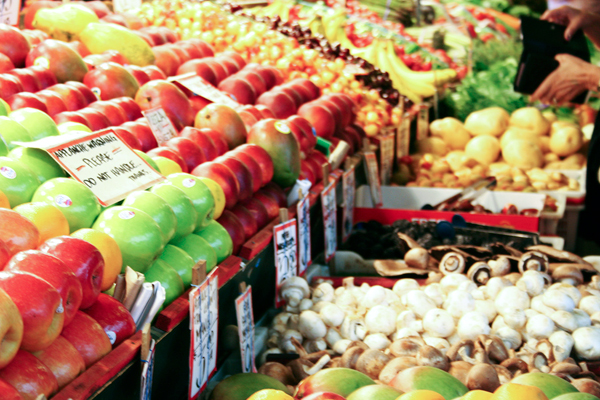 "U.S Consumer Prices Barely Rise as Inflation Remains Muted"
This was the title of an article in the NY Times from Oct 22, 2014. Sounds positive, right?
I don't usually read economic articles but this caught my attention. We are seeing low gas prices. Hurray!! We all want to spend less on gasoline. But that is not all that is happening in the country regarding cost of living. The article goes on to state that although gas prices are going down, the cost of housing and food have offset much of the economic growth lower gas prices would produce.
Deeply embedded in the article was a VERY interesting fact to me—-one that I have been noticing in the grocery store. "Food prices gained 0.3 percent in September and were up 3.0 percent from a year ago, the largest gain in nearly two and a half years." I would end that sentence with an exclamation point!
What to do? We have to eat!
—We can eat good food for less if we cook it ourselves.
—We can buy sale items at the grocery stores and plan our meals around them:
Many basic pantry items are now on sale for the holiday season. Buy a lot and store them!
Did you know that if you shop early in the morning at some of the local grocery stores, packages of meat are priced lower for a fast sale (because of a short expiration date)—-throw them in the freezer and you have future dinners.
—We can shop at the local farmers markets. Did you know that buying a butternut squash at the farmers market for $2.00 is much cheaper than buying one from the grocery store for $1.79/lb.
Yes, we are going in to winter, but many of our favorite vendors will continue to provide us with healthy, local food for a few more weeks outside and then indoors.
The Friday Downtown State College Farmers Market will continue until Nov. 21 and then will move inside to the State College Municipal Building.
Millheim Farmers Market is now open at the Bremen Town Ballroom and EcoVent in Millheim
North Atherton Farmers Market's last day will be this Saturday, Nov. 8
Bellefonte Farmers Market will continue through Nov. 22
Boalsburg Farmers Market is now indoor at St. John's United Church of Christ in Boalsburg (218 N. Church Street)
Check out http://www.buylocalpa.org/centre for the latest info on local farmers markets.
Author: LacCreta Holland
Bio: LaCreta Holland—views on life and food change when you have lived in Italy--believes that good smells from the kitchen make people happy---loves to teach people to cook through my business Happy Valley Learn to Cook