Posted by Jamie Oberdick on 08/30, 2017 at 07:10 PM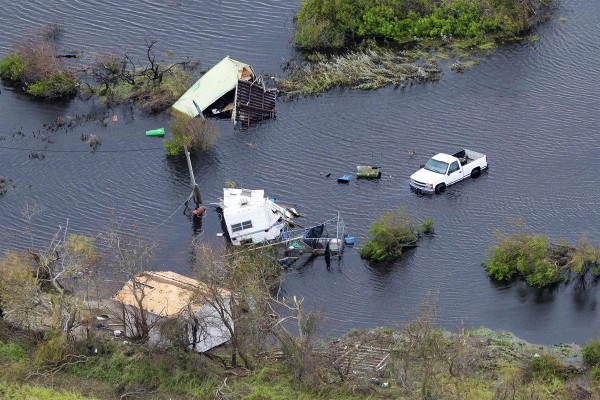 Hurricane Harvey will go down in history as one of the worst natural disasters ever to hit the United States. By now you've seen the images of flooded homes, of people with what possessions they can save on boats looking for shelter, and of highways under 15 feet of water.
While the human cost is great, much of it has been focused on urban areas. Meanwhile, farmers in southeast Texas and Louisiana have suffered greatly and can use our help.
Here's a list of places to donate to help Lone Star State growers:
- Rockport, Texas took the full brunt of Harvey at landfall. This small farm, Four String Farm, is run by people similar to the kind you see at our farmers markets. It was devastated and they started a GoFundMe to try to save their farm.
- The Texas Center for Local Food is working on a page of places to donate to help organic and sustainable farmers hit by the storm. You can see the page here...they're not quite up and running yet but will be soon.
- The Texas Farmers Market Farmer Emergency Fund helps farms in a variety of dire straits. Right now, they are accepting donations to help those hit by Harvey.
- The State of Texas Agriculture Relief Fund helps farmers and ranchers recover from disasters like Hurricane Harvey. Go to their website to find out how to donate.
Author: Jamie Oberdick
Bio: Editor, Local Food Journey | Passionate about supporting local food in Central PA