Posted by Tony Ricci on 09/13, 2011 at 02:22 PM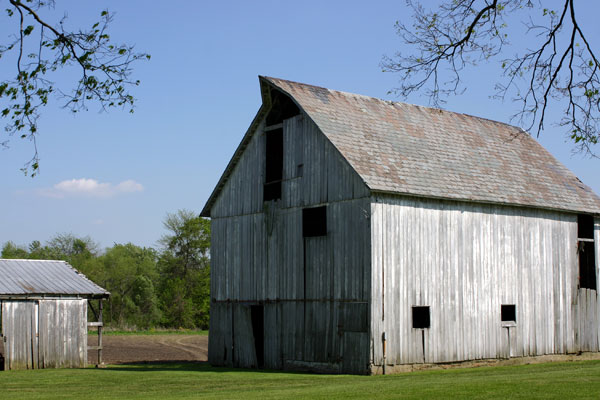 Last week's flooding was an adventure—one that I would prefer not repeating once every 15 years or so. We got off easy by some accounts. Most of our crops are still in the ground, although about a third of our lane was redistributed to the entrance of our house.
Living on a slope has its advantages and as long as the water keeps flowing through the basement, we're doing OK. Getting off the farm in a flood is the tough part.
It took me three tries to find a route out of our part of the county on Wednesday. I am now an expert at doing three point turns in 16-foot van on a road that is 14 feet wide.
Our list of produce this week is still pretty robust, but there may be some drastic changes in the coming weeks because of the flooding.
Many of the growers were severely affected by the flood. Entire fields of fall crops were literally swept away. But we still have a lot of growers who came through only mildly scathed. Yet another benefit of the cooperative model. When one grower has a disaster we still have a strong core group to fill in the gaps.
New This Week at Green Heron Farm
Tomatoes are still around, but may be falling off the map soon.
Also: Leeks, Napa Chinese Cabbage, Sweet Potatoes, Sweet White Turnips, and Celeriac
Author: Tony Ricci
Bio: Co-owner and operator of Green Heron Farm in southern Huntingdon County | Provides year-round supplies of local, organic vegetables (retail and wholesale) across central Pennsylvania