Posted by Emily Wiley on 06/30, 2010 at 09:55 PM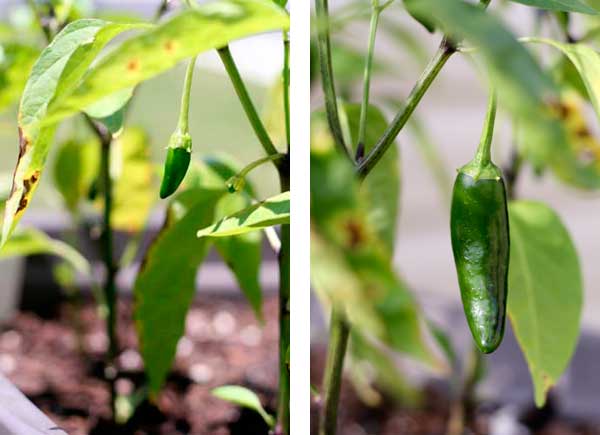 Early this May we purchased a square raised container to plant peppers and tomatoes. We would much prefer to compost and till our own plot of land, but we live in a rental townhouse, and so our humble front porch garden will have to suffice this year.
We positioned the container to receive optimal sunlight from the east and the west, and we diligently watered daily. Just two weeks ago we noticed our first firm pepper pods and round tomato buds!
Check back tomorrow to find out how we used our first harvest of jalapeños.
Do you have stories to share from your own garden? Do you have a pot of herbs on your windowsill? Or a patch of land with neat rows of cucumbers, carrots, and kale?
Author: Emily Wiley
Bio: WPSU Multimedia Producer | Wife and Mother | Lover of Food and Photography | One-Half of The Culinary Couple