Posted by Kim Tait on 12/09, 2011 at 04:24 PM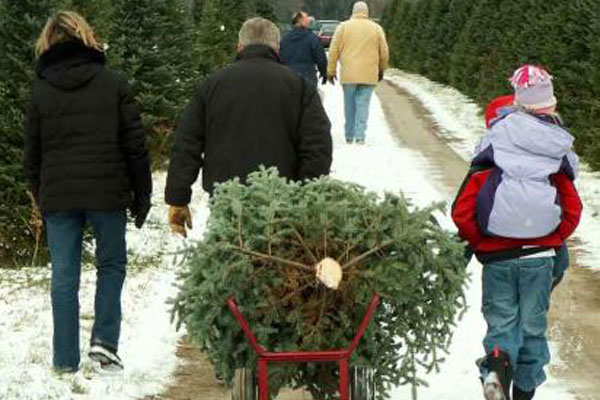 We are home to many local families' holiday traditions and lasting memories. There is an honesty and simplicity that comes with the annual pilgrimage to Tait Farm. The ritual is predictable, as well as comforting—it often includes cutting a tree, chatting with friends, visiting the Bassets, sipping a cup of tea, and sampling our food products in the Harvest Shop.
The visit is wholesome and steeped in the natural world, where folks are friendly and it genuinely makes you feel good. We call it the Tait Farm Holiday Experience—it is unique and unlike anywhere else! We offer something very special in our otherwise not-so-peaceful world—a local, authentic experience the whole family can enjoy for generations to come.
We look forward to welcoming you to our holiday tradition.
Tait Farm Harvest Shop Holiday Hours are Monday through Saturday from 9am to 6pm and Sundays from 10am to 5pm.
Tait Christmas Tree sales are 9am to 6pm daily and Christmas Eve Day 9am to 4pm.
Author: Kim Tait
Bio: Co-Founder, Tait Farm Foods and Community Harvest CSA