Posted by Jamie Oberdick on 06/16, 2015 at 12:30 PM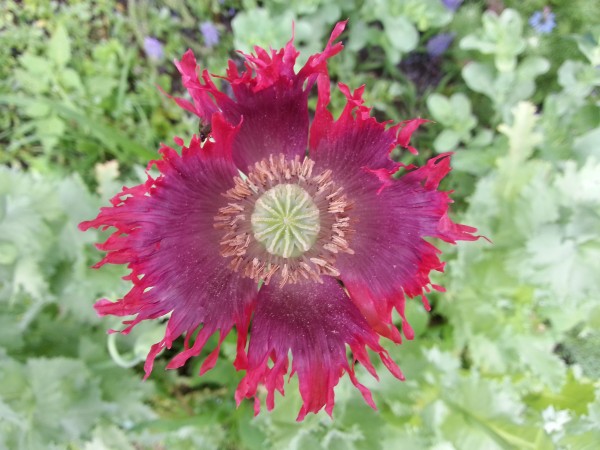 The buzzing of bees on a warm summer day is more than just a pleasant sound, it's a signal that things are pretty good for us as humans. Given that, according to the National Pollinator Garden Network (NPGN), one out of every three bites of food we take every day is due to the work of pollinators, we need to keep them buzzing.
How can you help? By joining the NPGN's Million Pollinator Garden Challenge. The project is designed to accelerate pollinator garden efforts across America in an attempt to reverse the decline of pollinating insects such as honey bees, native bees, and monarch butterflies. While there are nearly a million active gardeners and 15,000 pollinator gardens at schools, the goal of this effort is to have a million additional registered pollinator gardens by the end of 2016.
Pollinator gardens offer food, water, cover, and places to raise young to these important insects (and hummingbirds, for that matter). Any size habitat counts, from window boxes to backyard gardens to golf courses to sprawling university campuses such as Penn State.
"If we all work together—individuals, communities, farmers, land managers, and local, state, and federal agencies—we can ensure that every American child has a chance to enjoy the beauty of creatures like bees, monarch butterflies, and hummingbirds," said Collin O'Mara, president and CEO of the National Wildlife Federation. "By joining forces with the National Pollinator Garden Network on the Million Pollinator Garden Challenge, the National Wildlife Federation and our affiliates are amplifying these collective efforts to address the growing threats affecting so much of America's treasured wildlife."
"All pollinators are critical to our ecosystems, as well as our Nation's economic well-being. We know that honey bees alone contribute over $15 billion to U.S. food production," said Jennifer Tedeschi, COO at National Gardening Association. "NGA has worked for over 40 years to educate people of all ages about the personal and community benefits of gardening. We are thrilled to be partnering with so many experts in conservation, ecosystems, and horticulture to bring this challenge to the American people and engage them in protecting pollinators thereby protecting our environment and food systems."
What to plant in your garden to attract pollinators? Many herb plants, such as marjoram and thyme, attract pollinators. Growing milkweed offers food to both adult and caterpillar stages of the monarch butterfly. Scarlet runner beans, cardinal flower, and salvia are both beautiful and great hummingbird attractors.
Learn more and register your garden at www.millionpollinatorgardens.org and join the discussion on Twitter through the hashtag #PolliNation.
Author: Jamie Oberdick
Bio: Editor, Local Food Journey | Passionate about supporting local food in Central PA