Posted by Local Food Journey on 06/25, 2013 at 02:20 PM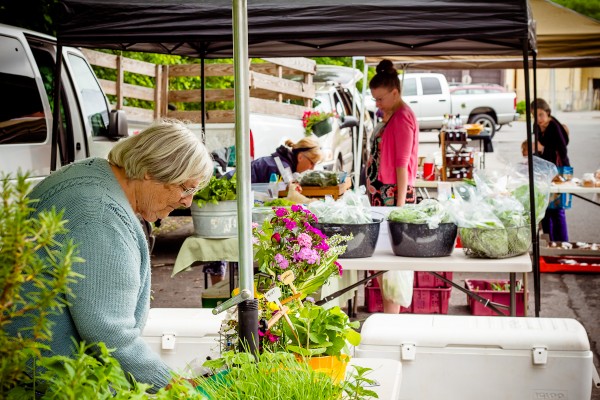 Post by Nick Benard
Living in Bellefonte, I love tracking the progress of spring to summer with the Bellefonte Growers Farmer's Market. Located in the Gamble Mill Parking Lot at 160 Dunlap St, the market runs every Saturday from 8:00 a.m. to noon. This market is akin to a self-regulated cooperative, ensuring that the people you buy your food from are the ones who actually grow it. Did you ever wonder why some farmers markets will be flush with corn and beefsteak tomatoes for Memorial Day, even while our PA gardens are just taking root at the end of May? Chances are they're buying from farms in the South and California.
Tucked into a curving bend of Spring Creek, the Bellefonte Market is a wonderful experience to meet local farmers, ranchers, and other food makers of all types and trades. These local farms are truly tied to the Pennsylvania growing season, so don't expect corn and tomatoes until the heat of summer really kicks in. But what the Bellefonte Market does offer is the best of what's in season. Spring fills the market with the first flush of delicate salad greens, spring onions, and asparagus picked just that morning – so sweet you can eat it raw. Right now we're seeing crops of ruby strawberries, heirloom beets, garlic scapes, beautiful baby mushrooms, fresh eggs, and broccoli. And when the tomatoes and sweet corn do come into season, you'd be hard-pressed to find anything fresher or better-tasting unless you grew it yourself. Plus, returning every weekend gives you a chance to talk to the farmers of Cramer Farm, Heron's Hollow Farm, and Lois Stringer.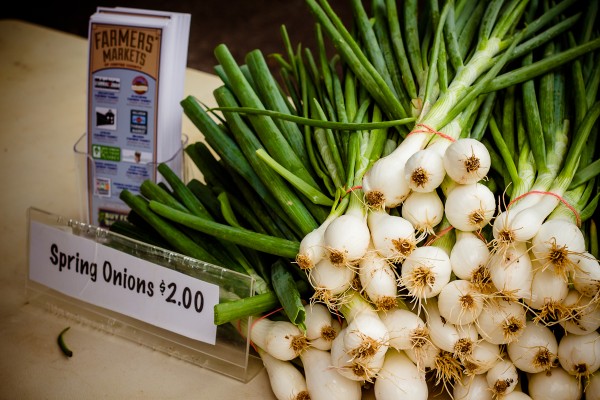 Along with an array of vegetables, a number of other local foods are also available at the Bellefonte Farmer's Market. Bee Kind Winery from Clearfield produces a range of wines for every palate, using the region's traditional grape varietals, fruits, and even producing fortified dessert wines sweetened with (what else) honey. Stopping at the market, I also love to pick up some meat for grilling over the weekend. Anne Brooks from ABB Bison Farm offers a wide range of bison steaks, roasts, and ground bison, which is perfect for summer cookouts, as well as a much leaner alternative to beef. For the pork-lovers, stop by Shade Grove Produce, which raises a mix of heritage hogs on open pasture in a natural and humane environment.
There's also something of the unexpected to be found any given day at the market. I've encountered wild-harvested sassafras root, red okra, and even exotic Caesar's mushrooms after a period of particularly heavy rain. It's this unexpected chance of discovery that always makes me excited to check out every stand at the market each Saturday. The Bellefonte Grower's Farmers Market is a great opportunity for anyone to stop by and meet the local faces that grow your food. For brevity's sake, I've only touched on a sampling of the vendors there, but stop by to meet them all, say hello, and see what's growing in your area.
Author: Local Food Journey
Bio: An exploration of what it means to eat local