Posted by Emily Wiley on 03/09, 2011 at 05:37 PM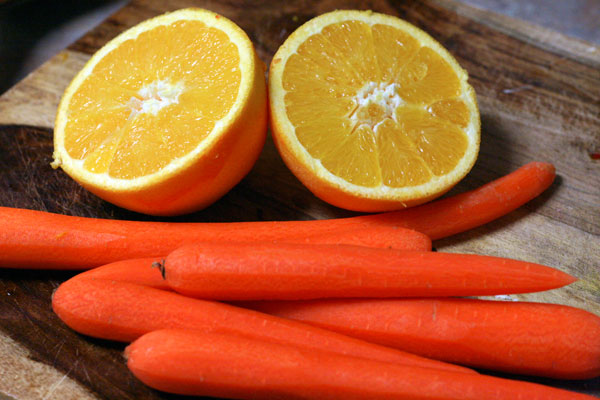 This isn't the first time I've made this dish, and it won't be the last.
In How to Cook Everything, Mark Bittman suggests quick glazing carrots in butter or oil with a variety of herbs for a flavorful side dish. You could use dill and lemon juice, brown sugar and walnuts, or maple syrup and pecans. But I especially like the combination of grated ginger and freshly squeezed orange juice.
Combine all of the ingredients in a small saucepan and simmer for about 20 minutes until the carrots are tender.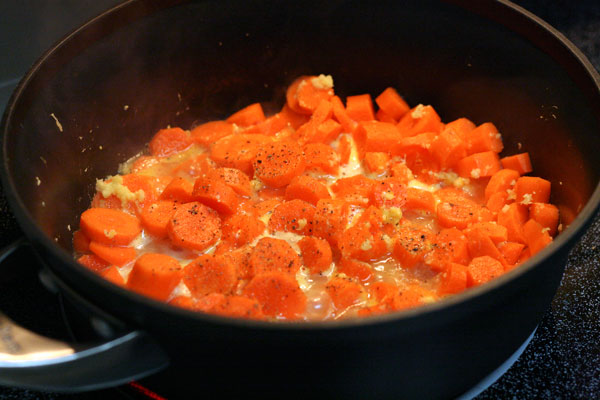 Just before serving, add a squeeze of lemon juice and a sprinkling of orange zest.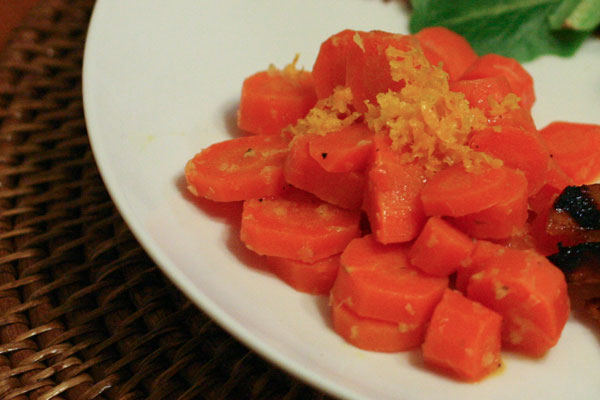 This simple and versatile dish pairs well with everything from fish to chicken to pork chops — have fun with it!
Ingredients
1 lb carrots, trimmed and peeled, cut into coins or sticks
2 tablespoons butter or extra-virgin olive oil
Salt and freshly ground black pepper
1 tablespoon peeled and grated fresh ginger
1/3 cup freshly squeezed orange juice
1 teaspoon freshly squeezed lemon juice
Directions
Combine all ingredients except lemon juice in a small saucepan. Bring to a boil, then cover and adjust heat so mixture simmers.
Cook, more or less undisturbed, until carrots are tender and liquid is almost gone, 10 to 20 minutes. Uncover and boil off remaining liquid, then add lemon juice. Taste and adjust seasoning, if necessary. Serve hot, garnished with herbs, if you like.
(adapted from Mark Bittman)
Purchase How to Cook Everything by Mark Bittman. Support WPSU
WPSU is now a member of Amazon's Associate program. When you make purchases from Amazon by following links from our website, WPSU will receive a portion of the sale with NO extra cost to you.

Buy How to Cook Everything by Mark Bittman.
-or- Click here to support WPSU through any purchase from Amazon.com
Author: Emily Wiley
Bio: WPSU Multimedia Producer | Wife and Mother | Lover of Food and Photography | One-Half of The Culinary Couple