Posted by Kit Henshaw on 06/09, 2011 at 05:04 PM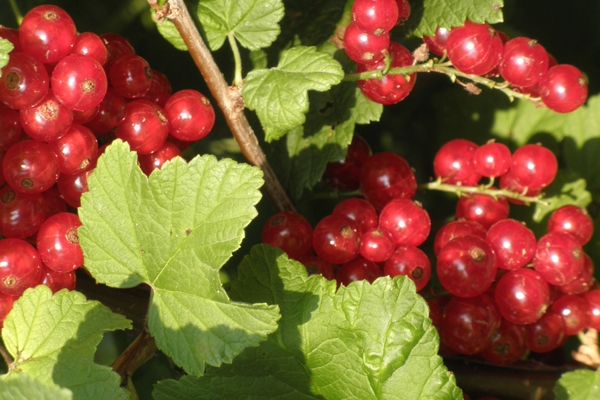 Welcome to Kit Henshaw from Harrison's Wine Grill, another new contributor to the Local Food Journey blog!
What do baby lettuces, garlic scapes, micro sunflower shoots, French sorrel, rhubarb, greens … and used fryer oil have in common? They're all wrapped up in the partnership between Harrison's Wine Grill and Green Heron Farm run by the talented Tony Ricci and Becky Smith.
As the self-described "forager" for our restaurant, the most inspiring and, yes, fun part of running Harrison's is finding interesting characters like Tony from Huntingdon County and building relationships to feed our customers the best of the best in local food.
Tony Ricci was instrumental in bringing a year-round supply of local, organic produce to our area when he served as manager for Tuscarora Organic Growers Co-op. He now sells exceptional produce from his own farm, supplemented by the co-op's extensive selection, to Harrison's as well as to Spats, Alto, Zola, Allen Street Grill, Tarragon, American Ale House, Otto's, Webster's Café, Nittany Lion Inn, The Sustainable Kitchen, and Nature's Pantry.
Across the country, one of the greatest challenges to farmers is the lack of delivery systems between their farms and retail businesses; big farm business is all about trucking massive quantities through national restaurant suppliers. Tony has relentlessly developed and nurtured these farm-to-table relationships with local restaurants and stores—and I question whether we'd have as many locally-grown options had he not done so.
So what about that fryer oil I mentioned earlier? Well, not only do we purchase fresh, sustainably-grown ingredients from Tony, but this year Tony also started to pick up Harrison's used fryer oil for his delivery truck, a converted diesel Chevy Express. He delivers fresh, organic inspiration to us and we, in turn, recycle our used fryer oil to fuel more deliveries. Talk about a mutually beneficial relationship! Harrison's is one of three State College restaurant partners participating in this grand bio-fuel experiment.
Finding inspirational partners like Tony who share our vision to support local, sustainable food is truly a joy. It's really one of the fundamental reasons we stay in this crazy business.
Don't forget to submit your favorite strawberries recipe this month for your chance to win a $25 gift certificate to Harrison's Wine Grill!
Author: Kit Henshaw
Bio: Local Food Devotee l Owner, Business Manager, Forager for Harrison's Wine Grill & Catering