Posted by Jamie Oberdick on 06/28, 2016 at 12:52 PM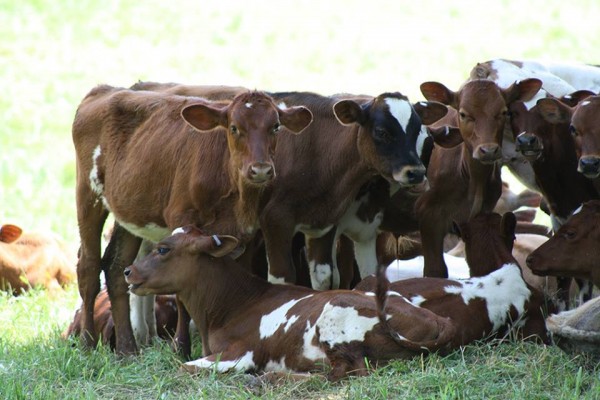 You might love cheese, but do you know how it's made? Ever wonder how the process goes that changes milk into delicious cheese, and how that process is done safely?
Our local food pals over at Friends & Farmers Cooperative recently visited Clover Creek Cheese Cellar LLC down in Morrison's Cove region of Blair County, and posted a photo essay that gives you a behind-the-scenes peek of the cheese making process from cow to counter.
You can check out the photos at Friends & Farmers website.
The cheese is made with raw milk, which makes for a tastier cheese due to fresher milk. And, yes, it is safe.
Where to find this great cheese? You can get it through Friends & Farmers, via their online market.
The following farmers markets sell the cheese as well:
- Boalsburg Farmers' Market
- Ligonier Farmers' Market
- Huntingdon Farmers Market
- Juniata Farmers Market (Station Mall Location)
I've also picked it up at Way Fruit Farm's store. It's fantastic cheese, and the photo essay is a fun way to learn where your local food comes from.
Author: Jamie Oberdick
Bio: Editor, Local Food Journey | Passionate about supporting local food in Central PA