Posted by Jamie Oberdick on 08/10, 2017 at 11:59 AM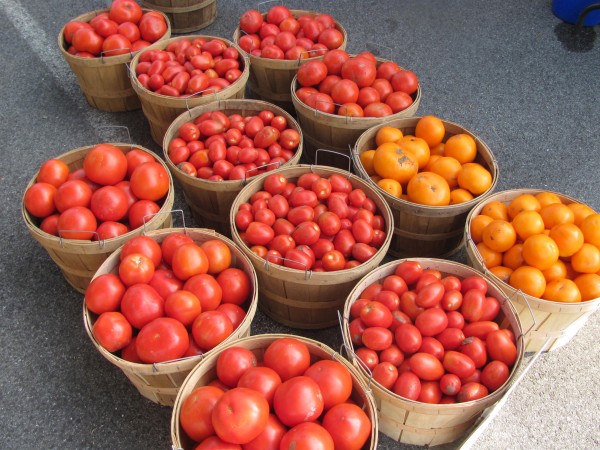 Gardeners all across Central Pennsylvania are having a great year. Good rain in most places and warm temperatures have led to bountiful harvests of all kinds of garden vegetables.
If you are a gardener, you know how quickly you can be overwhelmed with a big harvest. Zucchini is a prime suspect, as having as few as three plants can quickly lead to too many zukes.
After awhile, your neighbors and coworkers are tired of all the cucumbers, zucchini, tomatoes, etc. you try to share and begin to run from you when they see you coming with a wheelbarrow of produce, o you're stuck with tons of veggies. What to do? Here's five ideas…
- Give them away as goodie bags: Having a dinner party or barbecue? Offer your gets bags of garden fresh produce as take-home party favors.
- Freeze them: If you don't have the time nor the desire to try canning, freezing is an excellent alternative for preserving produce. Many kinds of produce can be frozen, including zucchini, corn, tomatoes, and just about any vegetable that you can find in the frozen food section in a grocery store. In most cases, you need only minimal preparation, too.
- Cook something for a neighbor in need: Maybe you're getting tired of vegetable dishes, but what about an elderly neighbor? Or the family that just had a new baby, or loss of a loved one? A home-cooked meal with garden-fresh ingredients can go a long way.
- Work a trade: Talk to your social media network, friends, coworkers, etc. and find out what they're growing, and figure out a swap. Ever want to try a certain variety or type of vegetable? This might be your chance to see if you like them before you grow them next year.
- Donate: Contact your local food bank, charitable organization, house of worship, etc. and see if they'd be willing to take the produce. It's a wonderful way to make sure your garden work doesn't go to waste.
Author: Jamie Oberdick
Bio: Editor, Local Food Journey | Passionate about supporting local food in Central PA