Posted by Jamie Oberdick on 04/28, 2014 at 12:42 PM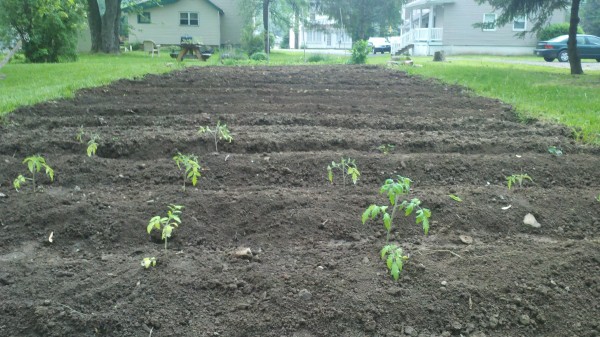 It's almost May, and garden preparations are in full swing. Like anything else, a successful garden can really rely on a good start. There are multiple mistakes that can set your garden back that can be easily avoided. Here's some tips to help you avoid five of the most common early season garden mistakes:
Planting too early: It's really really tempting during an unseasonably warm day in early-mid spring to plant everything into your garden, including cold-sensitive plants. Of course, this is something that we often live to regret during a May frost (yes, we live in a place where May frost is not really all that rare). Along with the possibility of plants being killed by frost, many plants need warm soil to either grow well or germinate. For example, planting tomatoes in cool soil raises the risk of all sorts of problems, from phosphorus deficiency to root rot. It's just plain smart to wait until at least mid-May before planting cold-sensitive plants.
Planting cool weather crops too late: On the flip side of things, it is also possible to plant cool weather plants too late. First-time gardeners often make the mistake of planting things like cole crops and lettuce too late, so the plants "bolt" (produce a flower) when it gets very warm. The problem with plants bolting is many become inedible due to being very bitter.
Not figuring out what your soil needs: It's a good idea to test your soil before you plant, so you know what sort of amendments to put in. Soil test kits from big box stores tend to not be very accurate, so your best bet is to get the soil tested via a Penn State Extension Office. The test can let you know what you need to put in your soil to help your garden produce the best yields.
Planting seeds and letting them dry out: It's a good idea to remain vigilant after you planted your seeds to ensure the seeds haven't dried out. With a fairly strong sun, this can happen rather quickly even in spring, and if the seeds germinate dry ground is not a good environment for new seedlings. Generally, we get a fair amount of rain in spring but it's always a good idea to water lightly to make sure your seeds continue on their path to germination.
Not watching for pests: Many gardeners aren't thinking about pest issues this early in the year, but it's important to make sure that your seedlings and young plants are protected from pests. Since the plants are so small, insects can make quick work of a seedling. Check your plants daily and use an organic pesticide like insecticidal soap to fight off pests.
Author: Jamie Oberdick
Bio: Editor, Local Food Journey | Passionate about supporting local food in Central PA