Posted by Jamie Oberdick on 09/13, 2017 at 01:13 PM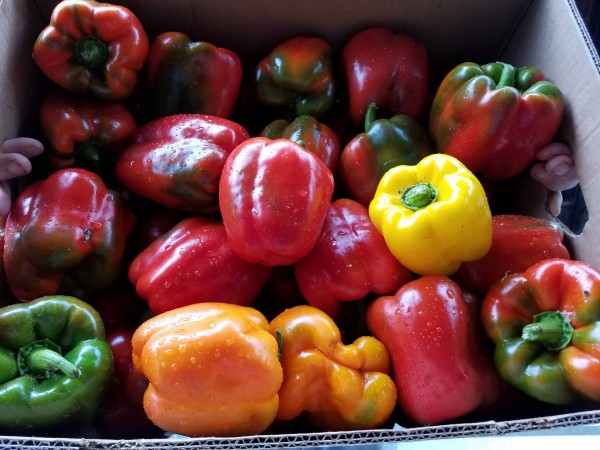 We have so many great things to eat in these parts that are made with local ingredients. Here's five that I recommend seeking out and trying:

- Any burger from World's Fare Food Truck: The seminal food truck has made lunch awesome for workers in the Science Park Road office park area, but it's open to anyone. While they have a rotating local food ingredient menu that includes some great vegetarian options, their burgers are remarkable, cooked to order, and made from local meat. Their menu and where they'll be each weekday can be found on their Facebook page.
- Village Eatinghouse Tart Cherry Poppy Seed Marinade: Tart cherries and poppy seeds may not seem like they go together, but this product's unique flavor combination makes it a fantastic choice for marinating meats for grilling. Try it with beef and pork, something about the tartness really makes it work well.
- Otto's Oktoberfest beer: It's getting to be that time of year again, when the beer fans' thoughts of summer wheats turn to fall beers, like the classic Oktoberfest. This version from Otto's has the maltiness of the style without being too overly sweet, and a very nice beverage to enjoy while eating their local food menu and catching a Penn State football game.
- Soups from Altoona Farmers Market: The soups sold at the Altoona Farmers Market are fantastic, made with local ingredients. A personal favorite is stuffed pepper stew made with local peppers and tomatoes, but the soup game is so strong in Altoona you can't make a bad choice.

- Garden tacos from Gigi's Southern Table: I'd argue this isn't vaguely Mexican, but it's still fantastic. This taco from Gigi's combines fried green local tomatoes, slow roasted tomatoes, red onions, local field greens, pimento cheese spread, candied pecans, and pickled pepper in a way that makes me think of a great Southern cook who only has a basic concept of a taco as anything on a tortilla. But man, does it ever work well. These flavors together may sound like a train wreck but it's a tasty one.
Author: Jamie Oberdick
Bio: Editor, Local Food Journey | Passionate about supporting local food in Central PA