Posted by Emily Wiley on 06/24, 2011 at 03:32 PM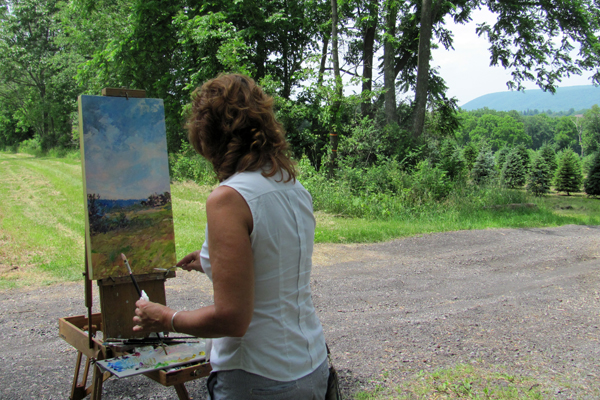 The farmland in Centre County provides wildlife habitat, helps to replenish the groundwater supply, generates tax revenue, and feeds local residents. But as the county's population grows, more and more farmland is being lost to development. WPSU's Kristine Allen gives an audio report on efforts to preserve farmland—notably, one that involves a group of local artists who gathered at Tait Farm last Saturday for the first annual Summer Solstice Celebration.
Learn more about the Farmland Preservation Artists and their efforts to support the Centre County Farmland Trust. And see more about the Summer Solstice Celebration.
Author: Emily Wiley
Bio: WPSU Multimedia Producer | Wife and Mother | Lover of Food and Photography | One-Half of The Culinary Couple