Posted by Emily Wiley on 08/09, 2010 at 06:27 PM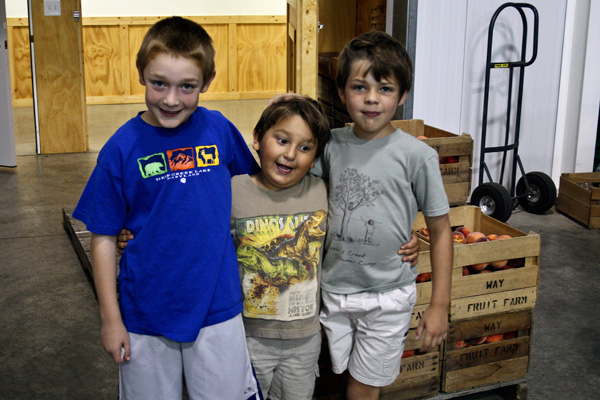 I met these three kiddos on Saturday at Way Fruit Farm in Port Matilda. They were there with dozens of other community members—of all ages—in support of our local food system.
Nineteen farms across central Pennsylvania opened their gardens and pastures and orchards to visitors as part of the 5th Annual Central PA Farm Tour. Sponsored by PASA and the Centre County Chapter of Buy Fresh Buy Local, the event provided an opportunity for consumers to connect with sustainable farmers in our region.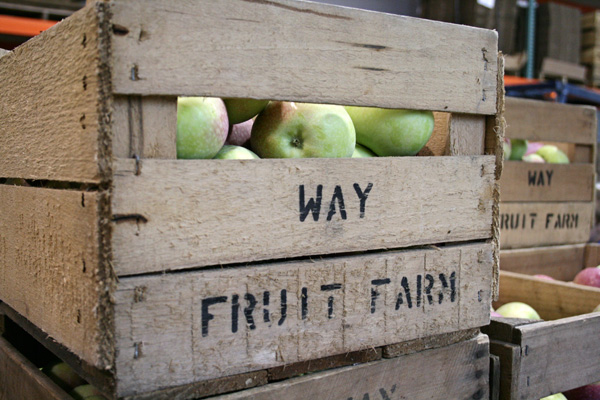 Five-year-old Julian Tapia munched on a crisp green apple—one of 21 varieties grown at Way Fruit Farm—while he listed for me his favorite fruits and vegetables. "I like apples and broccoli," he said between bites. "And for lunch I like macaroni and cheese." I was also told that he and his seven-year-old brother, Seb, fight over peaches when they're in season.
Ian Thompson, age 7, told me he enjoys the Fall Festival held at Way Fruit Farm every October. Kids can take a wagon ride, pick a pumpkin from the patch, and enjoy homemade apple dumplings.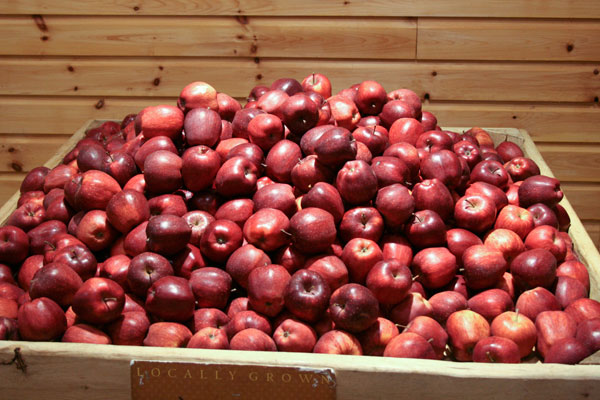 How do you suggest we keep children interested in healthy, locally grown foods?
Author: Emily Wiley
Bio: WPSU Multimedia Producer | Wife and Mother | Lover of Food and Photography | One-Half of The Culinary Couple