Posted by Jamie Oberdick on 10/11, 2016 at 12:19 PM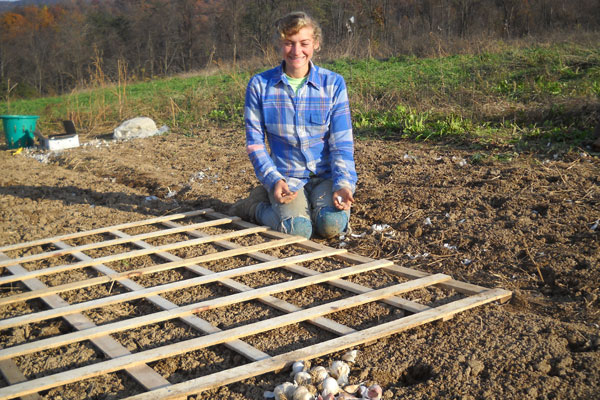 For some of us, the frost this morning ended the garden season. For others who covered or grow cold hardy vegetables, things are still going but drawing to a close.
WPSU's Conversations Live recently had an episode where host Patty Satalia was joined by Tom Butzler, a Penn State extension horticulture educator; Rob Crassweller, a horticulture professor at Penn State; and Carla Hass, a member of Penn State's Master Gardener program and senior lecturer in Penn State's Eberly College of Science. The four of them discussed how to get your garden ready for fall.
One rather surprising tip was leaving a few flower stalks to provide cover for wooly bear caterpillars. Normally, the recommendation is to completely clear out old vegetation but leaving a few stalks in the garden offers cover for the caterpillars so they survive the winter.
Along with vegetable and flower garden advice, the episode also offers tips to help your lawn survive the winter, and ideas on how to keep pests like voles from ruining your fruit trees over the winter.
To view the episode, please go here.
Author: Jamie Oberdick
Bio: Editor, Local Food Journey | Passionate about supporting local food in Central PA