Posted by Jamie Oberdick on 08/17, 2016 at 12:46 PM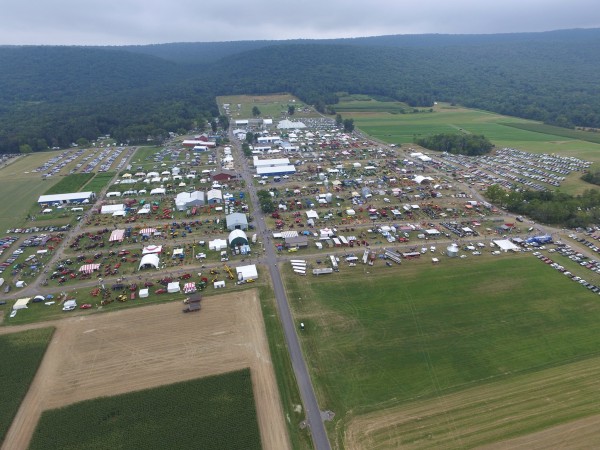 Penn State is a land grant university, and for three days in August, the University really hearkens back to its roots as the Farmers High School with Ag Progress Days. This year's Ag Progress Days is Tuesday-Thursday of this week. In the past the event was held during the day and closed during the evening, leading to some complaints from those of us with day jobs about there being no evening hours. Well, recently that changed, so one Ag Progress Day has evening hours, and that's tonight.
Ag Progress Days will run this evening until 8:00 p.m., giving area residents the opportunity to spend a few hours checking out various agriculture displays, seminars, and great local food. While it is an agricultural event, it has something for just about everyone. Here's some things to do tonight at Ag Progress Days:
- Check out a gardening seminar: There are a few gardening seminars this evening, including one on pollinators, and pest control.
- Discover Pennsylvania wildlife: Demonstrations showing off reptiles, amphibians, and birds of prey can be found at the Shaver's Creek Tent. These presentations are always educational, and fun.
- Learn how to grow: The Yard and Garden area includes information on growing garlic and potatoes, along with information on raising honeybees.
- Eat a local dinner: Localvores can find a variety of great food at various stands, many of which feature ingredients raised and produced right here in the local area.
- Have fun with your kids: Lots of kid-friendly activities, from go-karts to a corn maze to just the amazing sight of big farm machinery. Find out more here.
Author: Jamie Oberdick
Bio: Editor, Local Food Journey | Passionate about supporting local food in Central PA