Posted by Christina Barkanic on 04/20, 2011 at 04:05 PM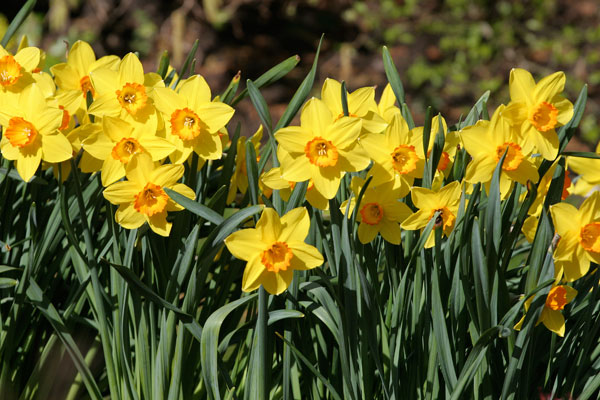 Easter is just a few days away, and traditionally, most families feast on ham on this holiday. While the grocery store may seem like a convenient place to purchase your main course, those hams have probably been shipped across the country in plastic. Perhaps you should rethink your vendor this year.
Buying your meat from local farmers has many benefits. Not only is the meat healthier, but it tastes better, too. The animal, in this case a pig, is fed more meticulously and will have fewer added hormones and chemicals. Here are several local places to purchase your own heavenly ham this Easter.
Way Fruit Farm in Port Matilda is about 20 minutes outside of State College. Call or stop in to make your ham order by Wednesday, April 20th. Pickups may be made on Friday, April 22nd or Saturday, April 23rd.
Over the Moon Farm will host a Meat Sale at Tait Farm Foods on April 19th from 2:00pm-6:00pm and on April 22nd from 2:00pm-6:00pm.
Hogs Galore offers their costumers the finest quality meat. The Hogs Galore market has a variety of pork products including hickory-smoked ham, hickory-smoked bacon, sausage, smoked pork chops, and ham hocks.
Way Fruit Farm
2355 Halfmoon Valley Road
Port Matilda, Pa 16870
(814) 692-5211
Hours: Monday-Friday 8am-6:30pm
Saturday 8am-5pm
Over the Moon Farm
190 View Drive
Rebersburg, Pa16872
(814) 349-2697
Tait Farm Foods
179 Tait Road
Centre Hall, Pa 16828
(814) 466-6561
Hours: Monday-Friday 9am-6pm
Saturday 9am-5pm
Sunday 10am-5pm
Hogs Galore
330 Enterprise Drive
Philipsburg, PA 16866
(814) 342-7060
Hours: Monday-Thursday 8:30am-7pm
Friday-Saturday 8:30am-8pm
Sunday 12pm-6pm
Author: Christina Barkanic
Bio: Christina is a senior at Penn State majoring in broadcast journalism and minoring in sociology. She has a passion for journalism, the outdoors, good food, and good company. Ideally, she would like to combine all four by producing her own nature meets organic cooking show one day.