Posted by Emily Wiley on 11/18, 2011 at 06:16 PM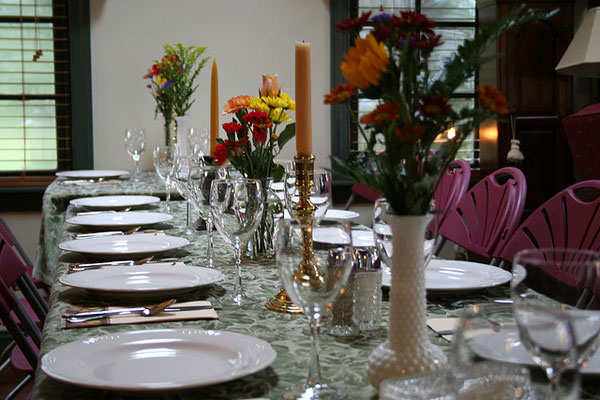 Less than a week to go until Thanksgiving Day—a holiday created for foodies! What do you plan to place on your table this year? Check back next week for some of our favorite recipes and ideas to take care of those turkey leftovers. Until then, take advantage of holiday specials offered by some of your favorite local shops.
Order your organic, free-range turkey from Tait Farm. The birds are available in small (12 to 14 pounds), medium (14 to 17 pounds), and large (over 18 pounds). Cost is $4.25/pound and pick up will be at the farm on Tuesday, November 22 from 2pm to 6pm. If you are interested, call 814-466-2386 or email .(JavaScript must be enabled to view this email address). Orders must be received by Sunday, November 20.
The bakery at Way Fruit Farm is currently taking orders for Thanksgiving goodies. Choose from a variety of pies like apple brown betty, pumpkin, pecan, and black cherry. They are also offering potato rolls and whole wheat rolls, as well as cranberry walnut bread, raisin bread, sunflower bread, and more. The bakery is open on Saturday from 8am to 5pm and Monday through Wednesday from 8am to 7pm.
Enjoy a chef-prepared Thanksgiving dinner from Harrison's Restaurant. Order a traditional turkey dinner for up to 12 people, a whole roast turkey only, or just the trimmings like mashed potatoes, sweet potatoes, and corn. See the full menu, or call 814-237-4422 for more information.
Author: Emily Wiley
Bio: WPSU Multimedia Producer | Wife and Mother | Lover of Food and Photography | One-Half of The Culinary Couple