Posted by Kim Tait on 07/27, 2011 at 01:58 PM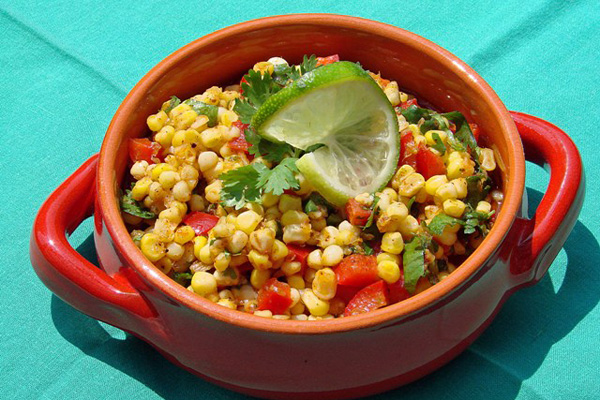 It's no wonder that sweet corn is right up there with tomatoes as America's favorite vegetable. Nothing beats the flavor of fresh picked corn. Whether you eat it on the cob, or turn it into delicious salad, the time to enjoy it is now!
Try this nice, light, and refreshing salad courtesy of Cindy Tait Law. And don't forget to share your favorite sweet corn recipe before July 31st for your chance to win a $25 gift certificate to Nature's Pantry in State College!
Ingredients for Salad
4 cups grilled or steamed corn, cut off the cob (about 5 ears)
1/2 cup finely diced red bell pepper
1/2 cup chopped fresh cilantro (or parsley)
Ingredients for Dressing
3 Tbsp Tait Farm Lime Shrub
1/2 cup canola oil
1 heaping tsp Dijon mustard
1/2 tsp salt
1/2 tsp freshly ground black pepper
1 tsp chili powder
1 small clove garlic, minced (or 1/4 tsp dried)
grated rind and juice of 1/2 lime
for more heat, add 1/4 tsp cayenne pepper
Directions
Whisk together dressing ingredients and combine with corn, peppers, and cilantro. Add salt and pepper to taste. Chill several hours to allow flavors to meld. Serves 4-6.
Author: Kim Tait
Bio: Co-Founder, Tait Farm Foods and Community Harvest CSA