Posted by Emily Wiley on 07/07, 2011 at 01:59 PM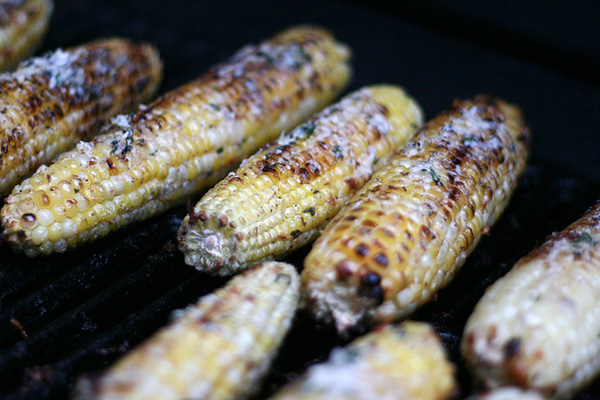 Grilled corn on the cob is a popular item on the menus of backyard BBQs and picnics across the country. Try this version with an herb butter that makes the corn seasoned and succulent. It's a perfect summer treat.
Ingredients
1/4 cup (1/2 stick) unsalted butter, softened
1/4 cup freshly grated Parmigiano-Reggiano cheese
2 tablespoons finely chopped fresh basil
1/2 teaspoon kosher salt
1/4 teaspoon freshly ground black pepper
1/4 teaspoon crushed garlic
4 ears corn, husked
Directions
In a small bowl, mash together butter, cheese, basil, salt, pepper, and garlic. Brush about 1 tablespoon of seasoned butter over each ear of corn. Grill directly over medium heat, turning occasionally, until browned in spots and tender, 10 to 15 minutes. Serve warm with remaining butter.
(Adapted from Weber's Grilling)
Purchase . Support WPSU
WPSU is now a member of Amazon's Associate program. When you make purchases from Amazon by following links from our website, WPSU will receive a portion of the sale with NO extra cost to you.

Buy .
-or- Click here to support WPSU through any purchase from Amazon.com
Author: Emily Wiley
Bio: WPSU Multimedia Producer | Wife and Mother | Lover of Food and Photography | One-Half of The Culinary Couple