Posted by Michele Frank on 09/01, 2010 at 06:03 PM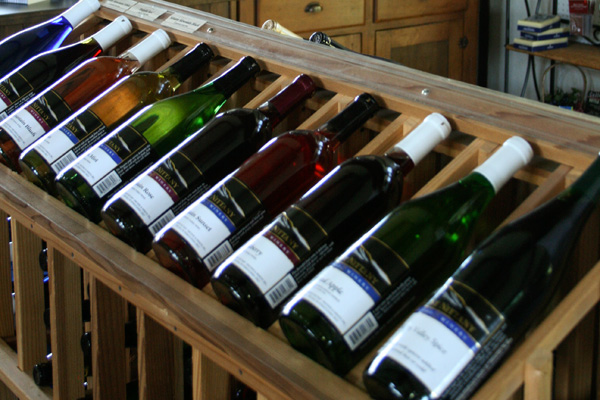 After chatting with Sandy Alexander from Mount Nittany Vineyard & Winery, I decided I had to cook with wine. It was a new and intriguing challenge that I took head on. My three friendly "guinea pigs" tasted this creation and agreed it was a hit. If you like your sauce to be a tad creamier, you can add a tablespoon or two of flour while it's cooking. But I prefer the fluid texture against the rice and chicken.
Ingredients
1 tablespoon olive oil
3 boneless chicken breasts
1 - 10.5 oz can of cream of mushroom soup
4 oz mushrooms, finely chopped
1/2 cup skim milk
1/2 medium candy onion, diced
1 cup white wine (I used Nittany Mountain White from the Mount Nittany Vineyard & Winery)
3 cups cooked white rice
Salt and pepper to taste
Directions
Cook the chicken breasts in the olive oil over medium heat until there is no pink visible on the thickest part of the breast.
Meanwhile, combine the cream of mushroom soup, mushrooms, milk, onion, and wine in a medium saucepan. Heat to a boil. Continue boiling while stirring constantly for 5 minutes. Remove from heat.
Serve the chicken on top of white rice and pour sauce on top.
Author: Michele Frank
Bio: Michele is a senior at Penn State majoring in print journalism. She loves to cook for her friends and family, and wishes to make a career out of her hobby. She spent last summer working for Gulfshore Life Magazine in Naples, Fla.