Posted by Jamie Oberdick on 03/30, 2016 at 12:43 PM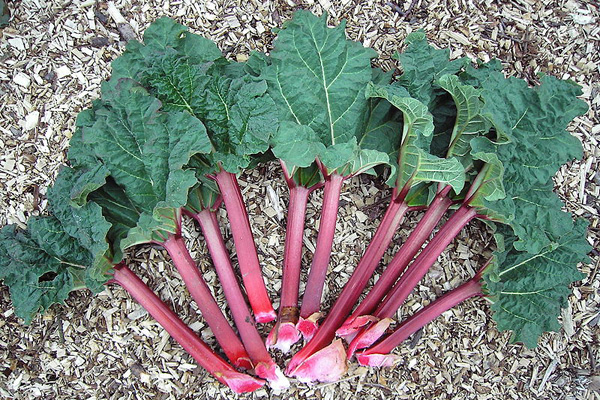 A friend of mine is something of an amateur mixologist, or cocktail creator. A year ago during a visit, I introduced him to shrubs, the delightful fruit/sugar/vinegar concoction that has made something of a comeback. Originally a way to preserve harvests in Colonial times, shrubs are definitely back in Central Pennsylvania thanks to Tait Farm Foods. Tait Farm offers a variety of shrub flavors, such as lemon, ginger, raspberry, apple, and rhubarb. The main purpose of shrubs is as part of a beverage.
Now, you don't have to drink alcohol to enjoy shrubs; in fact, they are quite nice with just tonic water or ginger ale. However, they make a great mixer for alcoholic drinks, and when my friend was visiting, we brainstormed a drink for rhubarb. It was a warm April day when he was up, so we came up with a sort of rhubarb mojito.
The rhubarb mojito is a drink with it's feet planted in spring but looking forward to the tropical-like days of summer. It's not a traditional mojito, but it is pretty good.
To make one drink:

Ingredients:
1 oz white rum
1 oz rhubarb syrup
5-6 mint leaves
1 Tablespoon lime juice
1-2 Tablespoons sparkling water
small pinch of ground ginger
In the bottom of a collins glass add the ginger, mint leaves and the lime juice. Using a muddler or the end of a wooden spoon, muddle the ingredients and really bruise and break up the mint leaves. Add the rum and shrub, stir well then top with ice. Garnish with a mint leave and/or a sort piece of rhubarb stalk.
Author: Jamie Oberdick
Bio: Editor, Local Food Journey | Passionate about supporting local food in Central PA