Posted by Jamie Oberdick on 03/12, 2014 at 12:46 PM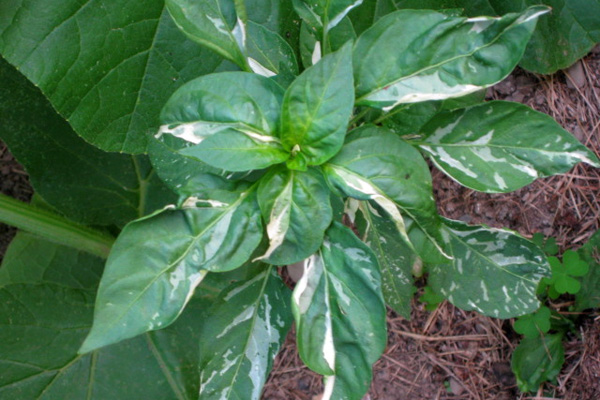 Believe it or not, it's time to plant peppers…indoors, that is. Generally, you want to start pepper seeds inside about 6-10 weeks before last frost to give the plants time to grow and produce peppers. If you haven't bought seeds yet, area stores have seeds in stock now, and if you want more variety, you can go to any number of online seed vendors to make your order and get the seeds in time to start.
As for what to plant, there are countless varieties of hot peppers out there to try. Here are six varieties that are sure to spice up your life this summer:
- Poblano peppers: Poblano peppers are a fairly mild pepper that grow on a plant that's quite large for a pepper plant. I know a lot of sites list this plant as being only about 2' tall, but in my experience it can reach 4'. This pepper is used for the classic Mexican dish chile rellenos, since it is not too hot, has thick walls, and has a tasty flavor. The peppers are the size of a skinny bell pepper with tapered ends, and are dark green that ripen to a brilliant red. In our climate it might not make it to the red stage before frost hits but you can still harvest them at their traditional green stage.
Fish peppers: These peppers are rather unusual and have an interesting history. First off, the plant is beautiful, with variegated leaves green and white leaves. The peppers themselves are light green with yellow stripes, ripening to a deep crimson. These peppers are believed to originate in Africa and were brought to the U.S. by African slaves. In the Philadelphia-Washington, DC corridor, they are favored by African-Americans, who dry them when they are still green/yellow and grind them up into a white paprika of sorts, using them to flavor fish stews, hence the name. They are about as hot as a jalapeno, and have a nice flavor. Work well in salsas. Listed on the Slow Food USA Ark of Taste.
Hinkelhatz peppers: While you might not think of the Pennsylvania Dutch as lovers of hot food, there are a few varieties of hot peppers grown by the PA Dutch. The Hinkelhatz is one. Hinkelhatz means "chicken heart" in PA Dutch, describing the shape of these peppers perfectly. They grow on small bushes and are quite prolific, with one or two plants providing a lot of peppers. They pack a surprising heat punch, about as hot as a habanero pepper. They are also more cold tolerant than other varieties and can take a light frost. The PA Dutch use them to make hot pepper vinegar.
Thai Bird's Eye peppers: These are the small, thin chili peppers you may encounter in Asian food stores. These are quite hot, just below the heat level of a habanero. They are used extensively in Southeast Asian cooking and are a great addition to any spicy stir fry. They have a bit of a citrus flavor to them.
Aji Amarillo peppers: This delicious hot pepper is used in South American cuisine, especially Peruvian food. When dried, these provide a sweet-hot power punch to the tongue. The peppers are often used as a paste, which you can order online or make yourself. This particular pepper plant requires a long season so you need to start this fairly early.
Trinidad Moruga Scorpion pepper: This pepper is a monster, the hottest one in the world. If you grow it, it is recommended you wear gloves when harvesting. Not for the faint-hearted or weak of stomach, this pepper has a sweet flavor that is quickly overwhelmed by the heat level.
Author: Jamie Oberdick
Bio: Editor, Local Food Journey | Passionate about supporting local food in Central PA