Posted by Jamie Oberdick on 03/17, 2016 at 01:11 PM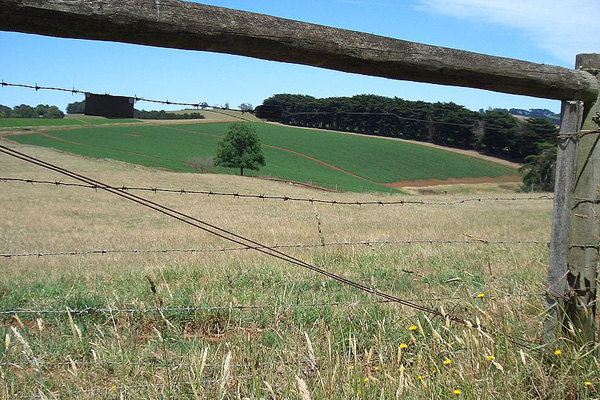 If you are looking to have something that's a traditional Irish food for your St. Patrick's Day dinner, you probably do not want to serve corned beef. Corned beef is not something many folks in Ireland eat, and at St. Patrick's Day tables in Ireland, you will find lamb and/or bacon, but not corned beef. Instead, corned beef is more a nod towards the immigrant history of Irish-Americans.
So, you can serve corned beef as a nod to your ancestors if you have Irish blood in you, but what if you want to serve something that Irish people eat? And what if you're vegetarian?
Well, here's a recipe that's based on something Irish people actually enjoy. Potato and leek soup is a traditional Irish comfort food, enjoyed with brown soda bread. Plus, it's colored green!
Potato and Leek Soup
Ingredients
- 2 large leeks, washed thoroughly to remove grit and sliced.
• 3-4 medium potatoes, peeled and diced
- 1 medium onion, diced
- 1-2 oz butter
- 2 thyme sprigs, fresh and kept whole
- 2 bay leaves
- 4 cups clear vegetable broth
- 1/2 cup cream
- Salt and pepper to taste
Steps
- Melt butter in a large soup pot. Add the leeks, potatoes and onions and stir to coat in melted butter.
- Set stove to low. Cover the pot and allow the vegetables to cook in the butter for about 15 minutes, stirring every few minutes for even cooking.
- Add broth and herbs.
- Turn up the heat to bring to simmer. Lower the heat, simmer for up to 30 minutes or until vegetables are tender.
- Remove the bay leaves and thyme sprigs. Blend the soup until smooth with an immersion blender or in batches using a blender.
- Add the cream and stir into the soup.
- Serve hot in soup bowls.
- Garnish with bacon bits and chives if desired.
Author: Jamie Oberdick
Bio: Editor, Local Food Journey | Passionate about supporting local food in Central PA