Posted by Steve Spanelli on 05/18, 2011 at 06:10 PM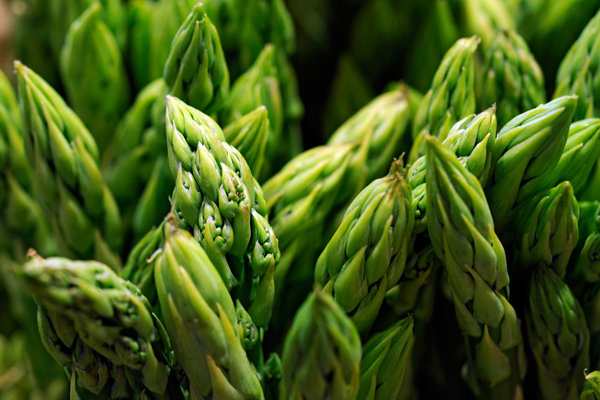 Ingredients
1 lb fresh asparagus, cut into 1/2-inch pieces
10 slices bacon (from Over the Moon Farm)
2 (8-inch) unbaked pie shells
4 eggs
1 1/2 cups half-and-half
1/4 tsp ground nutmeg
salt and pepper
2 cups shredded Gruyere cheese
Directions
Preheat oven to 400 degrees F.
Steam asparagus until tender, but still firm, about 2 minutes. Drain and cool.
Cook bacon over medium heat until evenly brown. Drain, crumble, and set aside.
Sprinkle crumbled bacon and asparagus into pie shells.
In a bowl, whisk together eggs, cream, nutmeg, salt, and pepper.
Sprinkle cheese over bacon and asparagus. Pour egg mixture over top of cheese.
Bake uncovered until firm, about 40 minutes. Let cool to room temperature before serving.
Author: Steve Spanelli
Bio: Tait Farm Farmer | Community Harvest CSA | Chef| Lover of Food, Farming, and Cooking | Author of Cook's Column, Community News, and Good Earth e-publication for Tait Farm | Contributor for Bon AppeTait