Posted by Brittany Smith on 10/31, 2012 at 04:58 PM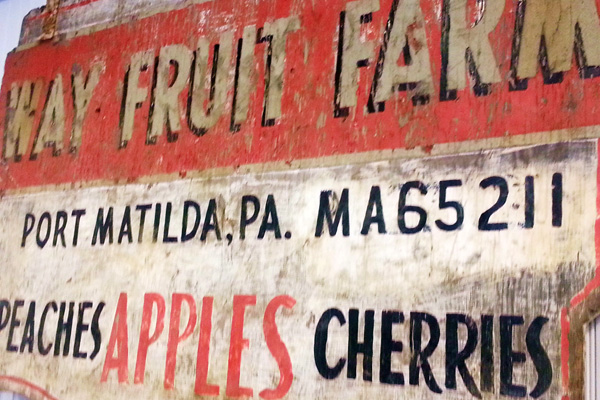 The Saturday before last, Way Fruit Farm officially said "goodbye" to summer by launching into the fall season with the conclusion of the annual Apple Festival.
Upon entering the farm's kindly paint-chipped doors, guests were greeted with freshly made Apple Cider and Apple Cider Butter samples.
Having had the pleasure of tasting these treats, I certainly recommend you to stock up on either, or both, as staple items in your fall pantry.
The farm store was filled with many more of this season's favorites, ranging from turnips and cabbage, to sauces, mustards, grains and coffee that guests could hand-pick. McCutcheon's and Mama Rosa were just two of many popular brands showcased at the festival.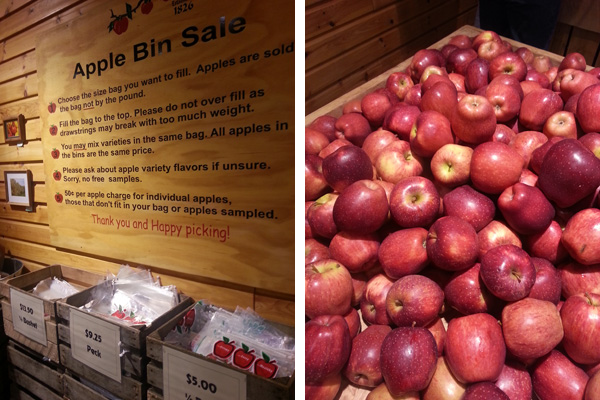 Despite this season's early frost, the barren orchards were still no match for many eager hands. Guests enjoyed a bountiful apple selection harvested from the farm's various other orchards, which were piled high in five separate bins.
Alongside each bin stood couples, parents and children quarrelling over which of the apples would make the best sauces, pies and afternoon snacks. My personal favorites were the Red and Golden Delicious.
The festivities continued outside with dozens of crafter tents, an apple slingshot, free tractor ride, and pumpkin picking of massive proportions. Crafter tents provided everything from precious trinkets and specially designed purses, to house and health essentials like vitamins and pots.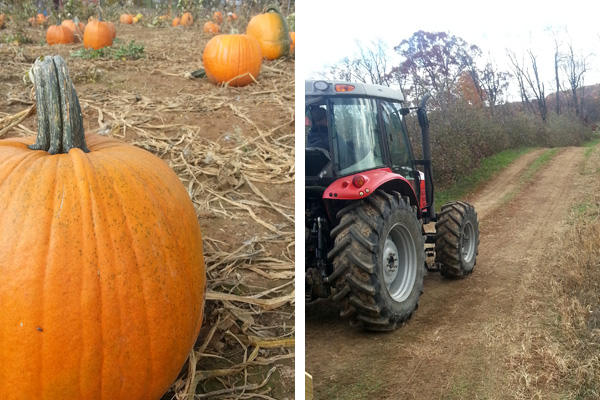 At $1 per three apples, 10% of proceeds for the apple slingshot were donated to The Rose of Sharon Orphanage in the Dominican Republic. The slingshot operator, who requested to remain anonymous, commented that "most of the kids don't know the value [of donating], but we still like seeing them participate."
Guests moved straight from apple slinging to standing in the long, yet quick-moving, tractor ride line where many chose pumpkins weighing from 30 to 90 pounds.
Even with a little wind and rain, it shaped up to be a beautiful day full of warmth and laughter.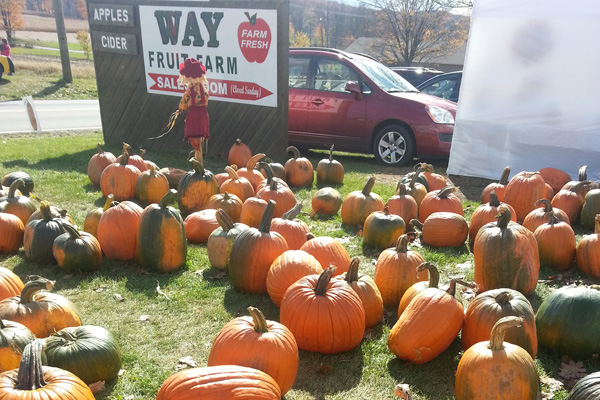 The Way Fruit Farm is open every Monday through Friday from 8am until 7pm and Saturdays from 8am until 5pm. Check out their website for other festival and store details.
Author: Brittany Smith
Bio: Brittany is a senior at Penn State majoring in advertising. She loves food and flavors and trying new recipes. Her dream is to produce advertising content for the Food Network, and possibly one day attend culinary school and become a chef.