Posted by Jamie Oberdick on 05/06, 2016 at 11:59 AM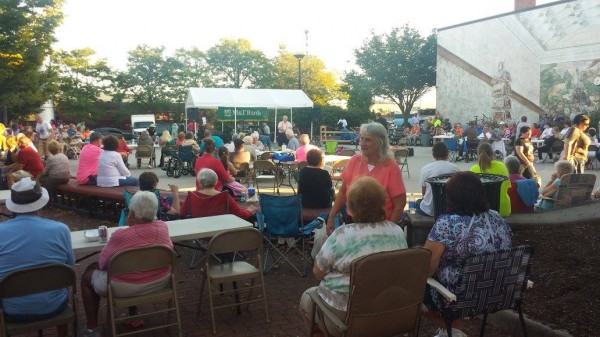 Tonight, Altoona will throw quite a celebration of local food.
From 5:30 p.m. to 9:30 p.m., the Altoona Downtown Night Market will be held on 11th Avenue between 12th and 15th Street. The Night Market will feature three farmers markets, food and other vendors, and live entertainment including a "Kids Zone."
"With a combination of Cinco de Mayo the day before the event and Mother's Day that Sunday, it is perfect timing for families to come out to celebrate the new projects that Downtown Altoona has been working on," said Brittany Funcheon, events specialist with the Altoona Mirror, which is collaborating with the Greater Altoona Economic Development Corp.
Funcheon said the idea for a Downtown Night Market came from the popularity of open-air markets in larger cities. "Even taking a look back in history, street markets were common with vendors selling their goods and products on the side of the streets, even to make a living," Funcheon said. "We adopted these ideas and found a way to make it our own in the comfort of our community."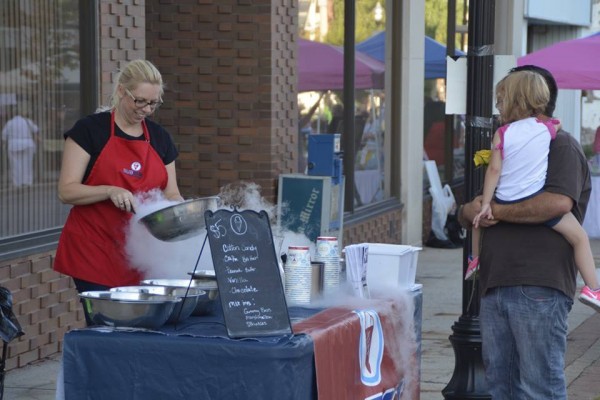 Food vendors will serve all sorts of unique treats.
Highlights of the event include:
- Live entertainment at Rossman Park and the Heritage Plaza throughout the evening. This includes The Studio on 5th Avenue, The ShowTwirlers, Starkey's Balloons, The Allegheny Ballet Company, and the Fabulous Flashbacks
- Funcheon stresses that the "can't miss" feature this year is the "Kids Zone" that's new this year. The Zone will include an inflatable obstacle course, chalk art, bubbles, hula hoops, face painting, as well as snow cones and cotton candy.
- There are more than 60 direct sale, crafts, and business vendors providing activities, food, arts, crafts, homemade items, and other gifts for sale. "It would not be a Downtown Night Market without the downtown businesses keeping their doors open as well for guests to shop, eat, and browse," Funcheon said.
- The three local farmers markets, selling their produce and homemade goods, such as fresh farm meats, goats milk, soaps and lotions, herbal salves and sprays, fruits and veggies as well as homemade baked goods.
"I think it is important for our community to know where their food comes from and support the local farmers by buying local," Funcheon said.
The event is rain or shine and more information can be found at the event's Facebook page.
Author: Jamie Oberdick
Bio: Editor, Local Food Journey | Passionate about supporting local food in Central PA