Posted by Jamie Oberdick on 07/23, 2013 at 01:03 PM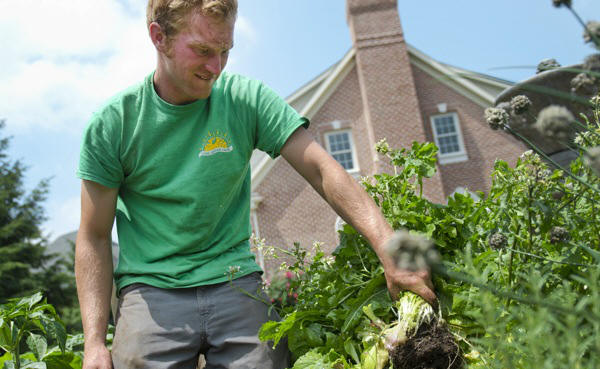 Originally published on the WPSU blog and broadcasted on WPSU-FM:
A new gardening concept is sprouting in Central Pennsylvania. Woody Wilson, a graduate of Penn State, took an idea he entered in an agriculture competition and made it his business. Wilson's Home Farms gives State College area residents another way to bring local vegetables to their kitchen tables. WPSU intern Jessica Paholsky went along with Wilson to find out more.
You can listen to the story here:
http://podcasts.wpsu.org/audio/072213_WilsonsHomeFarms.mp3
By the way, if that name Jessica Paholsky sounds familiar, that's because she is the person behind the recent videos here on Local Food Journey. She also can do outstanding radio segments along with her ability to produce great videos.
Author: Jamie Oberdick
Bio: Editor, Local Food Journey | Passionate about supporting local food in Central PA