Posted by Emily Wiley on 07/15, 2010 at 06:33 PM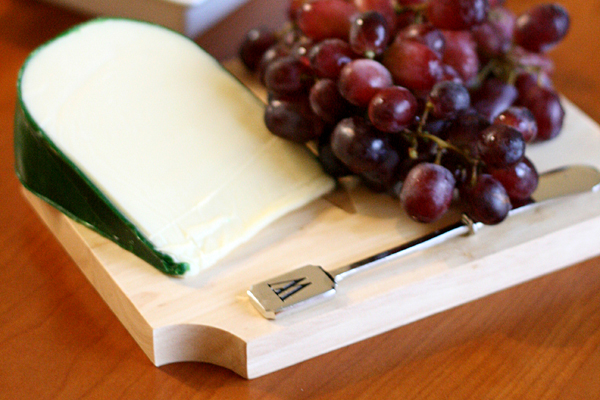 Literature has Romeo and Juliet. History has Antony and Cleopatra. The food world has wine and cheese.
At tasting parties, restaurants, and in the homes of wine connoisseurs and novices alike, wine and cheese are rarely seen without each other.
Brian Futhey, who makes cheese at the Stone Meadow Farm in East Penn Valley, says one possible reason that cheese and wine make a good pair is that they are created in similar ways.
"They're based on those really subtle nuances," Futhey says, referring to the quality of the soil in which the grapes are grown and the diet of the cow that provides the milk.
Learn more from local wine experts. And tell us, what's your favorite wine and cheese pairing?
(written with assistance from Erin Rowley)
Author: Emily Wiley
Bio: WPSU Multimedia Producer | Wife and Mother | Lover of Food and Photography | One-Half of The Culinary Couple