Posted by James Eisenstein on 08/22, 2011 at 03:35 PM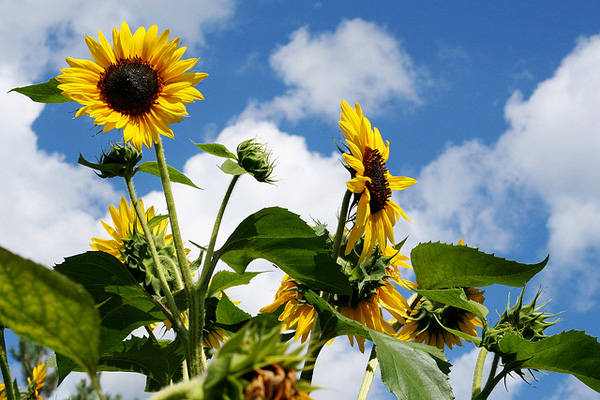 Farm work can enrich your fantasy life. While weeding our new currant and gooseberry patch the other day, I let my mind wonder …
How close could we get to a truly local food system here in central Pennsylvania? Could we become one of the leading centers of the local food movement in the United States?
Heat, sweat, and undisciplined free association lead to my answer. "Why not?" After all, we possess the prerequisites. We live in a beautiful limestone valley with plenty of water and wonderful soil. We are small enough to be able to utilize our rich social networks to promote the idea. We are large enough to have a critical mass of people who value good, fresh, local food and who have the money to purchase it. The number of CSA (Harvest Share) customers is growing, and so are sales at local farmers markets. Penn State's need for food is large and provides a relatively untapped potential market for local growers. We already have a core of local restaurants striving to buy and prepare local foods. Our local media are supportive (this blog being just one example). Supermarkets even promote their efforts to purchase from "local" growers. In the world of fantasy, it all seems very possible.
In the real world, however, there are a number of obstacles. This doesn't mean it can't happen. It can. But knowing what limits the growth of a local food economy allows us to think about how to overcome such limits.
I've already written about one such limit – "food fear," the reluctance of people to try new foods. Many people don't know how to prepare new foods. They also need new ways to prepare familiar ones. (Check out the Local Food Journey recipe page for inspiration.) Demonstrations of how local ingredients can be prepared will also help build our local food system. For example, find out what local chefs cooked at last week's competition at the Boalsburg Farmers Market.
I anticipate having enough good "fantasy time" to consider other limitation, producing fodder for future posts.
What do you think is limiting the growth of our local food economy?
Author: James Eisenstein
Bio: Unpaid Field Hand at Jade Family Farm | Former Penn State Professor