All Posts by Kim Chase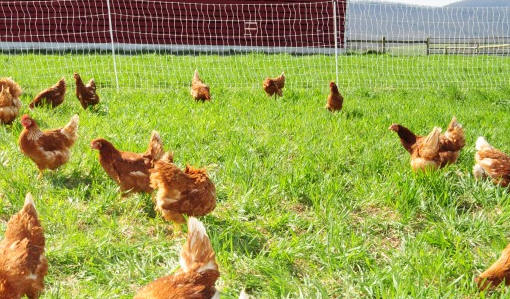 Eggs are cheap and plentiful in the grocery store, so one might wonder why you'd venture out to a local farmer's market to buy pastured eggs. An egg is an egg, right? Well, as it turns out, there are vast differences that all go back to how the chicken is raised.
I raise laying hens on pasture just outside of State College, and I just love selling that first pastured dozen to someone who tells me they've only bought eggs at the grocery before. I know exactly how much of a surprise they are in for! (I should note that "free-range" at the grocery store means that the hens are not caged and have access to the outdoors at least part of the day. How much space they have outdoors or what the surface is made of is not specified. "Cage-free" hens are raised entirely indoors, but are not confined to cages.) Here are a few surprises you might encounter if you've never tried a pastured egg before.
Continue Reading: Five very good reasons to buy pastured eggs at farmers markets
Posted by Kim Chase on 05/29, 2014 at 12:31 PM
Tags: ChaseFamilyFarm | chickens | eggs | cage-free |
Page 1 of 1 pages