All Posts by Sam Komlenic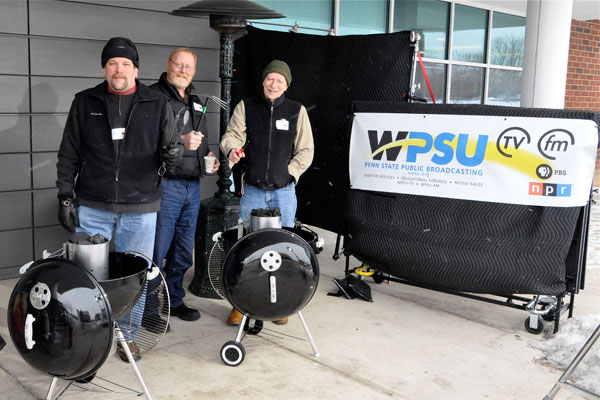 Until a few months ago, I had never heard of Caveman Steaks, but then Grillmaster Steven Raichlen entered my life. He is the subject of the PBS cooking series Primal Grill and is the author of The Barbecue Bible and Planet Barbecue, and he was also the guest chef at WPSU-TV's annual Connoisseur's Dinner. During his visit, the station hosted a cooking demonstration for donors and friends at our studios.
Steven is a great guy—very knowledgeable and capable, yet very low-key. The featured course, to be prepared outdoors on a cold February day, was his signature dish. The process is so simple and so primitive as to be almost disarming, yet the result is to die for.
Continue Reading: Caveman Steaks
Posted by Sam Komlenic on 05/24, 2011 at 04:07 PM
Page 1 of 1 pages