WPSU Events /

Heroin: a Commonwealth Crisis
Thursday, May 29, 2014
Heroin use in Pennsylvania has reached epidemic proportions, and young people are at particular risk. The average first-time user is 23 and has likely turned to heroin after developing an addiction to prescription pain medication. On Heroin: A Commonwealth Crisis, experts will explain what led to this deadly health problem and provide information on prevention and treatment.
Panelists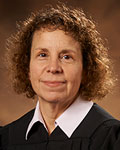 Hon. Nancy Butts
Hon. Nancy Butts is the President Judge of Lycoming County. She presides over the County's Drug Court, DUI Court, and Juvenile Drug Court. In September 2013, Judge Butts lead efforts to establish the Lycoming County Heroin Task Force, a community partnership whose goal is to reduce the demand for illegally used prescription drugs; educate citizens about prevention and treatment resources; and reduce drug-related crime through public education and law enforcement.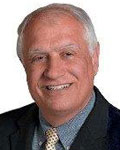 Joseph A. Troncale
Joseph A. Troncale, MD, FASAM, is the Medical Director of The Retreat at Lancaster County. Dr. Troncale has been a physician since 1979 and worked in the field of addiction medicine for the past 15 years. He was honored as one of ADDICTION MAGAZINE's clinicians of the year in 2010. His interests include the proper treatment of mental health issues in the addicted patient and the neurobiology of addiction. He is the author of numerous publications in the field and regularly speaks to professional groups on the subject of addiction. He has a blog on the Psychology Today website on addiction.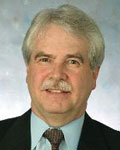 J. Ward Donovan
J. Ward Donovan, MD, FACMT, FACEP, is a professor emeritus of Emergency Medicine at the Penn State College of Medicine. In his thirty-five years of practicing and teaching emergency medicine and subsequently medical toxicology, Dr. Donovan has provided and supervised the care of thousands of emergency patients. He formerly worked as Medical Director of the PinnacleHealth Toxicology Center, one of the busiest clinical toxicology services in the United States, and is currently Chief of Medical Toxicology at the PinnacleHealth System in Harrisburg.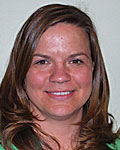 Alison Turley
Alison Turley is the prevention programs coordinator at the Centre County Youth Service Bureau. She oversees prevention programing including AmeriCorps, Strengthening Families Program for youth 10-14, community youth centers, street outreach programs and drug and alcohol prevention programs both in schools and in the community. She is part of the Centre County SAP district council, and the current Vice President of the PASAP organization. She participates in several community coalitions and is an ACCT certified Ropes Challenge Course facilitator.
Host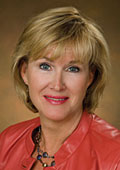 Patty Satalia
During 30 years in broadcasting, Patty Satalia has worked as a news anchor, talk-show host, public affairs manager, and producer.
She has conducted more than 5,500 interviews for WPSU and has earned Mid-Atlantic Emmy Awards for public affairs and entertainment programming.
Resources
Event Location
WPSU Studios
Outreach Building
100 Innovation Blvd
University Park, PA 16802
Underwritten, in part by:
Simulcast Live
WQED-TV Pittsburgh
WPSU-TV & FM State College
WITF-TV & FM Harrisburg
WVIA-TV Scranton
WLVT-TV Bethlehem