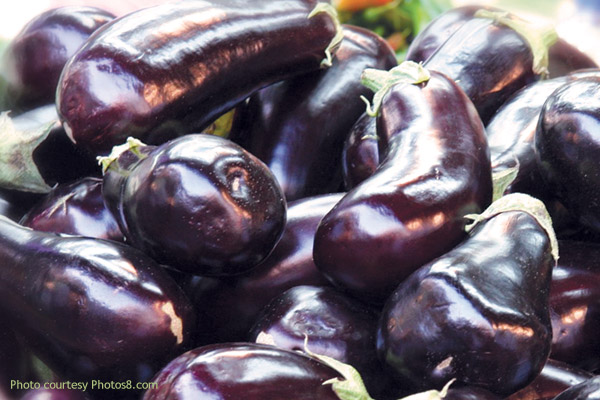 Caponata is a classic dish from Italy—the eggplant soaks up the flavors of the salty and sweet ingredients and is a pleasing, flavor-filled way to eat lots of this healthful vegetable. There are additional health benefits in this recipe from the fresh, in-season garlic, the rice wine vinegar, and the cocoa powder. August is eggplant season with plenty available at the farmers markets, so stock up now!
Continue Reading: Eggplant Caponata
Posted by Kit Henshaw on 08/01, 2012 at 11:47 AM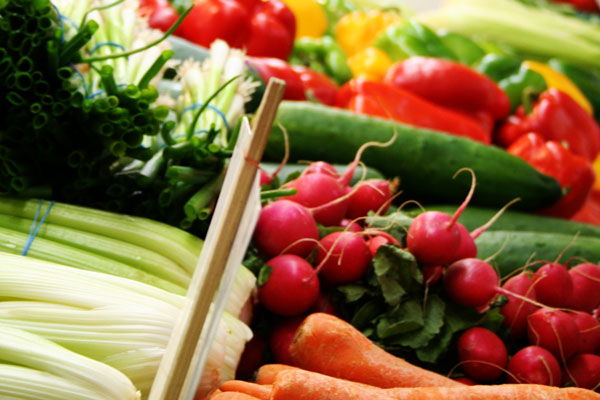 Customers at our many fine local restaurants place their orders and waiters magically produce delicious food, but most know little about what happens in the kitchen or who is preparing the dishes. Likewise, the chefs working in the kitchen rarely have a chance to meet their guests beyond an occasionally brief hello.
August 4th through 7th is Local Foods Week in Centre County, an appropriate time for restaurant goers and chefs to get acquainted. On Tuesday, August 7th, the Boalsburg Farmers Market is sponsoring an event that provides an excellent opportunity to do so.
Continue Reading: Local Chefs to Compete for Boalsburg Farmers Market Golden Basket Award
Posted by James Eisenstein on 07/31, 2012 at 02:44 PM
Tags: event |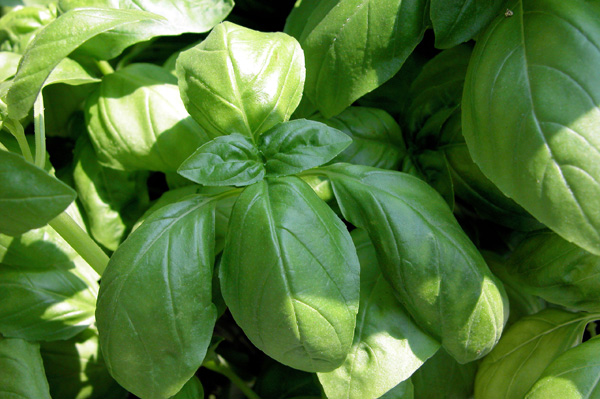 Cooler temperatures and rain offered some much needed relief over the weekend. Fortunately, it was gentle and steady enough to soak in and provide moisture to farmers around the county. The plants in the field should grow like crazy given the forecast for sun and warmer temperatures this week.
As we have been saying all season, the crops are coming on early and fast this year. This week we will have an abundance of basil, carrots and cucumbers. It is a great time to make some pesto, as well as freeze some basil for the winter months.
Continue Reading: Field Notes: Late July and Recipe for Fresh Basil Pesto
Posted by Kim Tait on 07/26, 2012 at 10:15 AM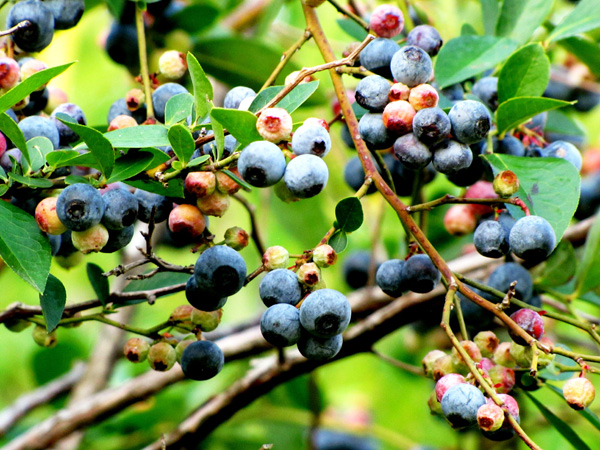 Blueberries are plentiful now at local farmers markets, as well as at our partners' retail locations, Way Fruit Farm and Harner Farm. Here is a delicious recipe for Blueberry Buckle from Clare Traynor of Sweet Indulgence Desserts.
Continue Reading: Blueberry Buckle
Posted by Harrison's Fresh + Local on 07/25, 2012 at 02:13 PM
Tags: recipe | summer | blueberries |
Page 130 of 218 pages « First < 128 129 130 131 132 > Last »