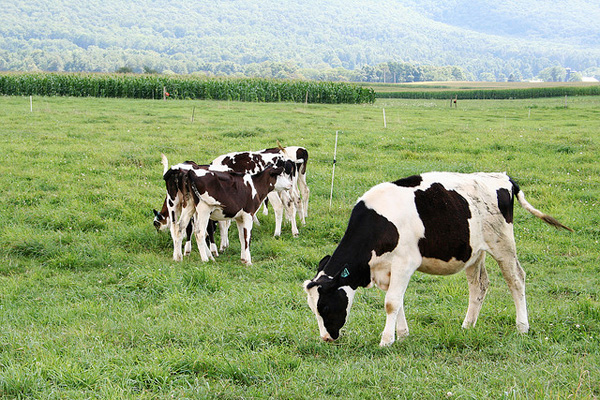 I grew up drinking raw whole milk from a dairy farm that was literally a stone's throw away from my childhood home. On occasion I was annoying enough to garner the attention of the farm workers. On these days I was able to help in the entire milking process. At the time, I had no idea what raw meant and even if I did I'm not sure it would have mattered. My habits changed over time and I became a skim only kind of guy. Recently however, I have made the switch back to raw milk as a result of some research that I've been doing.
Continue Reading: Thoughts on raw milk
Posted by Brad Yeckley on 06/24, 2013 at 08:00 AM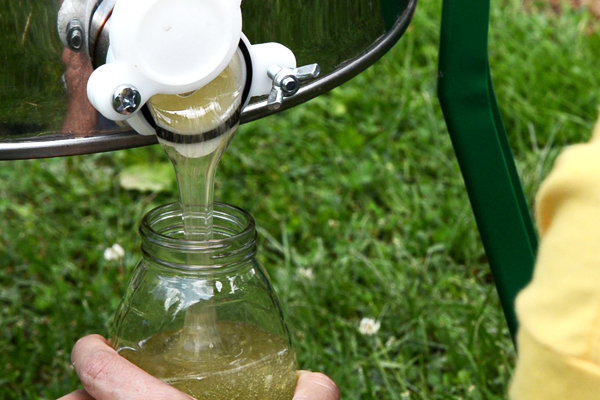 Heather Emminger talks about the uses of bees and their honey. The Yard is Emminger's part-time job through which she takes honey, vegetables, and cut flowers to the Bellefonte Farmers Market.
Continue Reading: Local Food Video: The Yard—Taking honey and pollinated products to the market
Posted by Jessica Paholsky on 06/21, 2013 at 10:00 AM
Tags: TheYard | honey | bees | BellefonteFarmersMarket |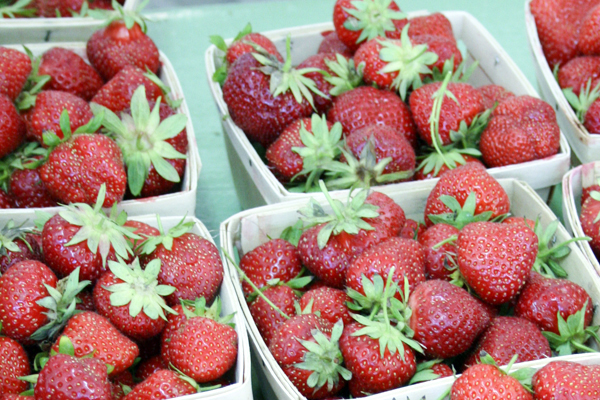 It's getting to be that time of year. You know that time when you are out hiking and you're keeping your eyes peeled for them, or waiting patiently at your local farmers market for them to arrive. It's that time that strawberries can be found.
Continue Reading: Strawberry fields producing now
Posted by James Sechrengost on 06/21, 2013 at 08:30 AM
Tags: strawberries | recipe | memories |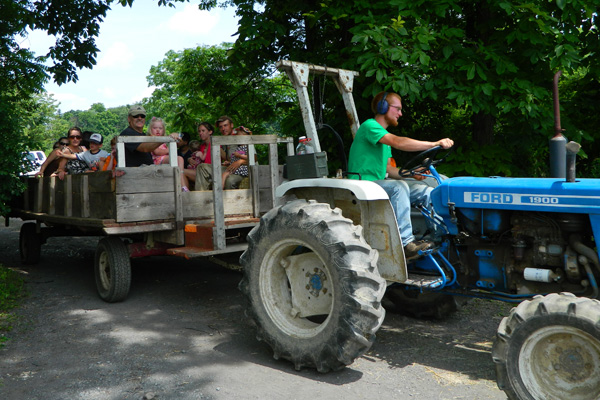 This Saturday, June 22, Tait Farm Foods will hold a Summer Solstice Celebration out at the farm to benefit the Centre County Farmland Trust. On a beautiful day last Saturday I went out to Tait Farm to talk to Kim about this event, and why farming and supporting our local farms is a vital to our community. To listen, click on the "play button" below.
Continue Reading: Interview with Kim Tait on Summer Solstice Celebration, local food economy
Posted by Jamie Oberdick on 06/20, 2013 at 01:29 PM
Tags: TaitFarm | SummerSolstice | event | localeconomy | audio |
Page 102 of 207 pages « First < 100 101 102 103 104 > Last »