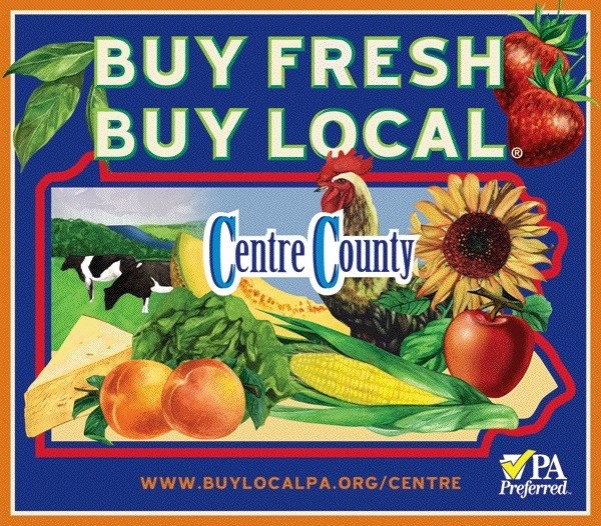 Back in 2002, the wheels were set in motion to create an organization whose goal was to make it easier for people to find, choose, and enjoy great local foods and support the farmers and land that produces them. This organization became the local foodie's best friend—Buy Fresh Buy Local.
"The process actually began in early 2002, through a "learning community" of partners from across the country assembled by the FoodRoutes Network headquartered in Millheim," said Brian Snyder, executive director of both the Pennsylvania Association for Sustainable Agriculture (PASA) and also the FoodRoutes Network, LLC, a wholly-owned subsidiary of PASA that runs the Buy Fresh Buy Local® program nationally. "At the time, FRN was run by Executive Director Tim Bowser, now of the Elk Creek Café and this particular project was coordinated by Joani Walsh, a Centre County native who is now a Deputy Undersecretary for the Ag Marketing Service at the USDA."
This meeting was a key moment in the local food movement history not just here in Pennsylvania, but nationally. In fact, the group represented four states—Pennsylvania, California, Louisiana, and Iowa. They wanted to learn more about consumer preference, and come up with a national brand identity for locally-grown food.
Continue Reading: How Buy Fresh Buy Local became a key part of local food scene
Posted by Jamie Oberdick on 09/11, 2013 at 11:57 AM
Tags: BuyFreshBuyLocal | history |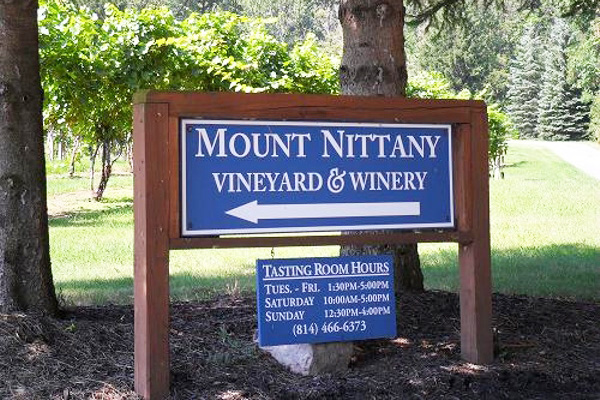 Fall in Central Pennsylvania brings the bounty, beauty, and variety of the fall harvest. To celebrate the harvest, the Boalsburg Farmers Market in cooperation with the Mount Nittany Winery is sponsoring its "Plow to Plate Harvest Dinner" featuring the vegetables and fruits that ripen as the last of summer's crops are replaced by those that thrive in the fall. Some of the best chefs in Happy Valley will prepare soups and side dishes from both summer crops, including eggplant, peppers, okra, garlic, onions, melons, and from fall favorites including acorn and butternut squash, pumpkins, kale, spinach, other fall greens, kohlrabi, and apples. They will also offer main dishes using pasture-raised, sustainably produced local meat, and deserts.
The dinner will be held at the beautiful Mt. Nittany Winery on Wednesday, September 11, and will gather a number of our area's best chefs, including Jamie Steffen (Nittany Lion Inn), Charles Niedemyer (Nola's Joint), Ben Stanley (El Gringo Tacos), Bob Ricketts (Fasta & Co), Nathan Brungarten (Mount Nittany Inn), Paul Kendeffy (Gamble Mill Restaurant and Brewery), Harrison Schailey (Harrisons), and Andy Rose (Elk Creek Café) to create a variety of dishes from ingredients from the fall harvest of Boalsburg Farmers Market vendors.
Continue Reading: "Plow to Plate" Harvest Dinner to be Held September 11 at Mt. Nittany Winery
Posted by James Eisenstein on 09/09, 2013 at 09:19 AM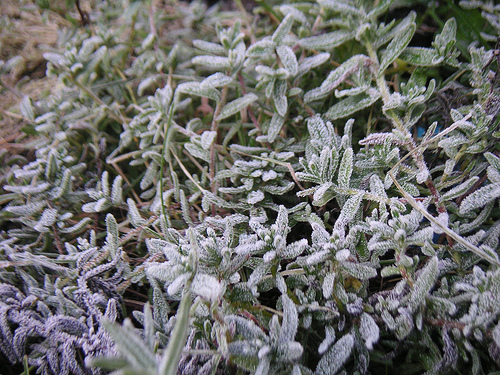 Last night was quite chilly for a lot of people in central PA but it seems that many of us escaped frost. However, the slow march of the seasons are inevitable, and eventually there will be frost on the Happy Valley pumpkins. Frost or even temperatures below 40 are very bad for plants like tomatoes, basil, beans, cucumbers, etc. On the other hand, a lighter frost is okay for plants like beets, chard, broccoli, lettuce, cabbage, carrots, etc.
Here are some tips for both figuring out when your garden might get hit by frost, and what to do when it does.
Continue Reading: How to plan for frost in your garden
Posted by Jamie Oberdick on 09/06, 2013 at 09:49 AM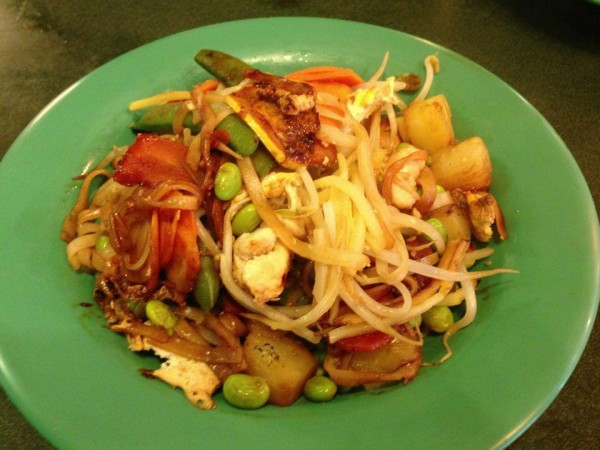 The Green Bowl is one of those interesting restaurants that let you build your own meal. The concept is simple. You choose your vegetables, fruits, noodles, etc.; then specify what sort of meat you want, if any; pick your sauce; then a staff member stir fries it for you. It's sort of like being your own prep chef.
Some places refer to this sort of thing as Mongolian barbeque, although there are some difference such as a wider variety of sauce selections at the Green Bowl as opposed to other places like it. Along with the great flavor, one aspect of the Green Bowl that makes it stand out from similar establishments is inclusion of local food ingredients, thanks to owners Scott and Marley Wong.
Continue Reading: Restaurant puts local food in your Green Bowl
Posted by Jamie Oberdick on 09/05, 2013 at 08:20 AM
Tags: GreenBowl | restaurants |
Page 102 of 219 pages « First < 100 101 102 103 104 > Last »