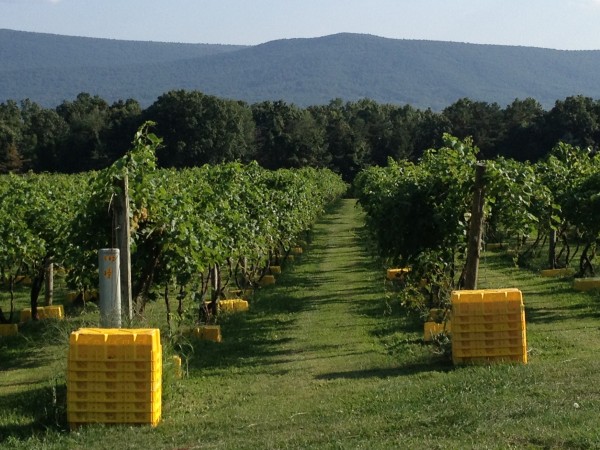 September is harvest time in the fields, orchards, and, of course, vineyards in Central Pennsylvania. One of the area's best-known wineries, Mt. Nittany Vineyard & Winery, is gathering the grapes that make their variety of signature wines, and each year this is a time to celebrate a good harvest. With this in mind, Winery Owners Joe and Betty Carroll are holding the Winemakers Harvest Dinner Oct. 5 at the Winery.
Continue Reading: Mt. Nittany Vineyard & Winery hosts Winemakers Harvest Dinner Oct. 5
Posted by Jamie Oberdick on 09/25, 2013 at 09:24 AM
Tags: Mt.NittanyWinery | harvestdinner | wine |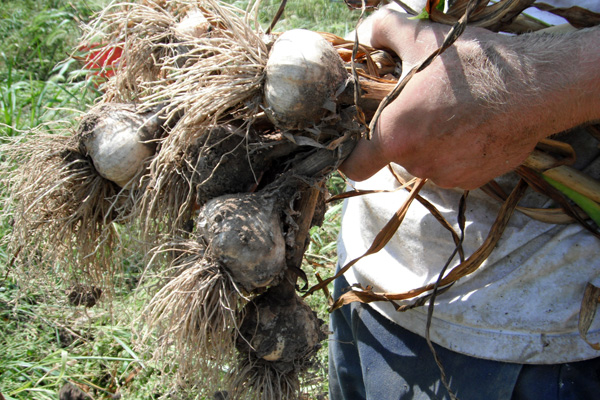 With the closing of the recent Garlic Festival in Pocono I was reminded of the many festivals I attended in Gilroy in SoCal. Now I am a garlic lover, not to the extreme I like garlic ice cream, but I do love the pungent little relative to the onion. What you didn't know that PA had their own Garlic Festival? Check them out at http://www.poconogarlic.com/. We used to load up a van and head to the Gilroy Garlic Festival every year. You could smell the festival miles before you ever got there. Being the foodie I am I headed straight to the food booths. There was always some new and unique recipe I could pick up there.
Continue Reading: Garlic lover? Then try this garlic pot roast recipe…
Posted by James Sechrengost on 09/23, 2013 at 08:30 AM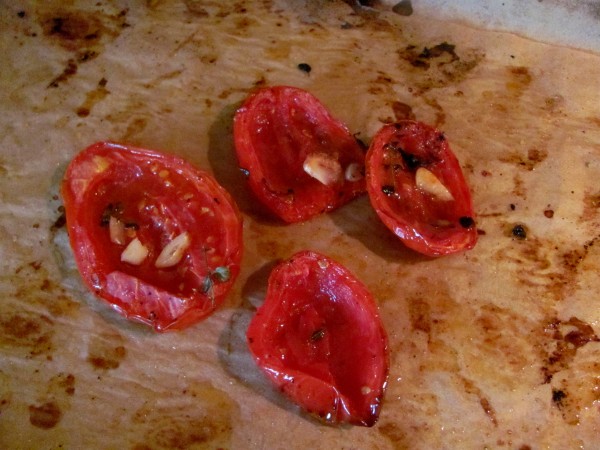 Even this late in the season, you probably still have tomatoes in your garden, and if you're not a gardener, probably still see good-looking tomatoes at farmers markets. If you are a serious tomato-lover, you've turned them into sauce, whipped up some salsa, canned them, frozen them, made some sort of pasta, made tomato salad, etc. You may think, like I did, that you've tried just about every use for those wonderful globes of deliciousness. But, I can recommend one way to use tomatoes that is positively amazing and yes, a revelation of flavor—slow-roasting them.
Continue Reading: Slow-roasted tomatoes are a revelation of flavor
Posted by Jamie Oberdick on 09/20, 2013 at 09:03 AM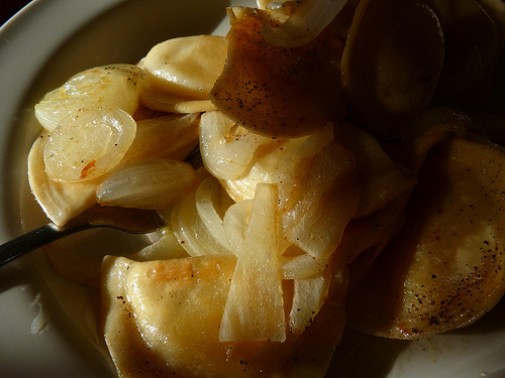 When I was but a wee lad…okay, who am I kidding I was never a wee lad. How about…when I was a young child my grandmother used to make pierogi by the dozens. She would make potato and cheese, sauerkraut, ones stuffed with meat, and even dessert ones. Being the ever inquisitive child I was (okay, okay, being the pain in the neck, nosy, kid that I was) I always wanted to help.
Finally, when they thought I was old enough, they put me on filing duty. I was supposed to place one heaping spoon of filling in the middle of each pierogi shell. Well, after the initial "one spoon for the shell, one for me" method I actually managed to do about two dozen pierogi. With my ever expanding stomach and boredom, the filling wasn't quite in the middle anymore but I was still working at it.
After another dozen, I came to realize this was more like work than play and didn't want to do it anymore. My grandmother made me stay and finish the job. I got the lecture about not starting something unless I was willing to finish it. I still have lesson ingrained into me.
Continue Reading: Pierogi memories, plus great potato and cheese pierogi recipe
Posted by James Sechrengost on 09/18, 2013 at 10:08 AM