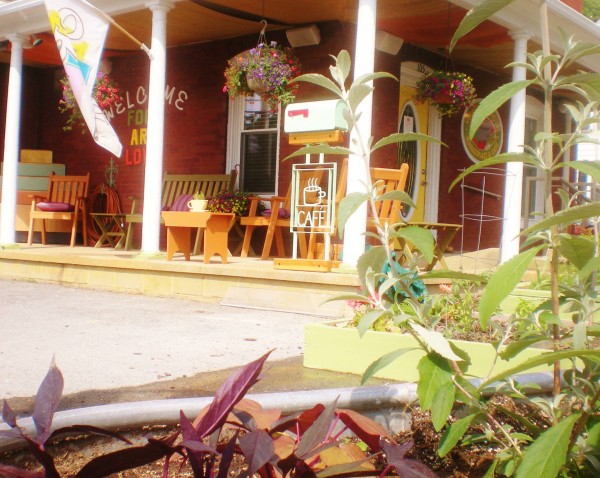 The Village Eatinghouse has a fairly long history as a stalwart of the central PA food scene. It was originally started in 1985 in Boalsburg by Clay and Melanie Phillips as a small restaurant and catering service. However, in 1996 they decided to focus solely on catering and their line of food products. Then in 2006, they focused on specialty food products and out of catering, but that changed in 2012. "We realized that our lives worked better for us and our marriage when we worked together and we decided to re-open the Village Eatinghouse in the town that we live in, Pleasant Gap, in early Sept of 2012," Melanie said.
Today, the Village Eatinghosue is a combination restaurant, catering business, specialty food market, and showcase for local artists. In the one year of their existence, they have become a must-go place for breakfast, lunch, or an early dinner. And local food certainly plays a part in their business. "The Marketplace and Cafe idea came about through our love of this area and its abundant local entrepreneurs producing everything from homemade salsa and jams to handmade arts and handicrafts," Melanie said. "We believe in the local economy succeeding by utilizing the local resources and supporting locally owned small businesses."
Continue Reading: Pleasant Gap's Village Eatinghouse celebrates local food and art
Posted by Jamie Oberdick on 09/03, 2013 at 09:17 AM
Tags: VillageEatinghouse | restaurant | specialtyfood |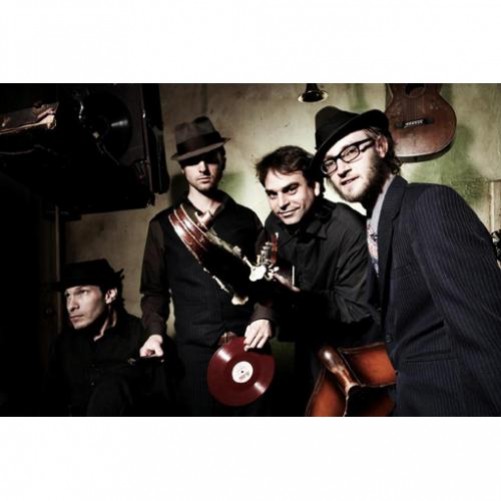 It's the semi-official end of summer and with it, the end of summer festivals. This week, there are two local festivals to check out that involve local food as part of the attractions.
Continue Reading: Local Food Weekend; Labor Day edition
Posted by Jamie Oberdick on 08/30, 2013 at 08:51 AM
Tags: LocalFoodWeekend | Crickfest |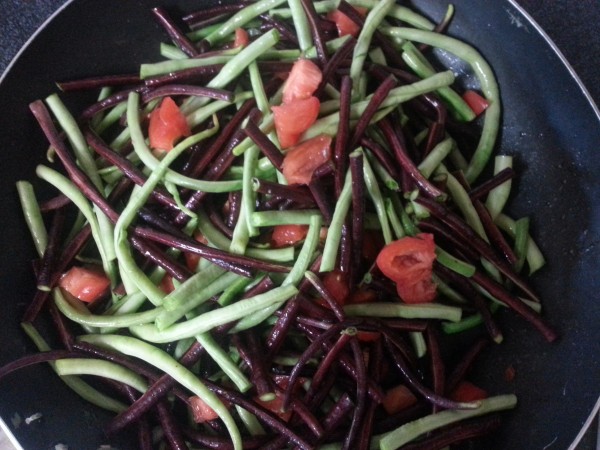 Labor Day already? Seems like the start of summer was about two weeks ago. Time truly does fly, and soon the focus here on Local Food Journey will turn to autumn-y things like pumpkins, apples, winter squash, soups, etc. All the things we like to have when the weather gets frosty and footballs replaces baseballs.
But let's not bury summer yet. There's plenty of warm weather to go, including September. Here's three great recipes that together make for a fantastic Labor Day grill meal.
Continue Reading: Local Food recipes for Labor Day
Posted by Jamie Oberdick on 08/29, 2013 at 09:16 AM
Tags: LaborDay | recipe | greenbeans | groundbeef | zucchini | tomatoes |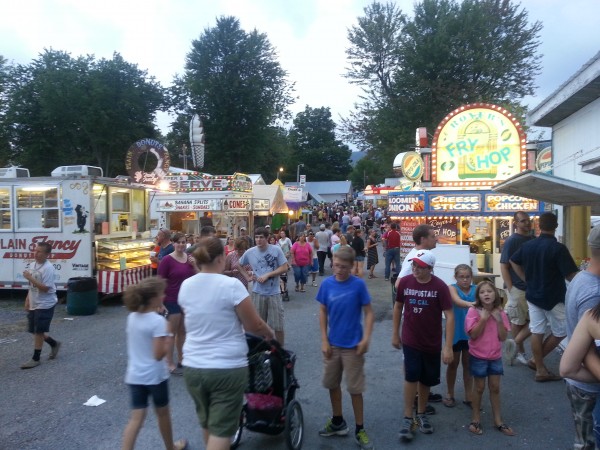 Last night I went to the Grange Fair. One of the more unique events in Pennsylvania, the Grange Fair celebrated its 139th year. The event has humble origins, beginning as a picnic event in 1874 in the rather scarily named Leech Woods just west of Centre Hall. It has evolved into today's version, featuring an encampment that visitors often find sort of puzzling (but seems like fun for the campers), a dazzling array of food stands that at times makes choosing a snack or meal rather overwhelming, and, of course, various agricultural exhibits. It really is one of those things that offer something for just about anyone in the area. I think if you live in this area it's something you should attend at least once.
So, what's the connection that the Grange Fair has with the local food scene? One is, of course, obvious—the focus on agriculture. But there are a few things that seem to be missing as far as local food.
Continue Reading: A visit to the Grange Fair, and the connection to local food
Posted by Jamie Oberdick on 08/28, 2013 at 09:55 AM
Tags: GrangeFair |