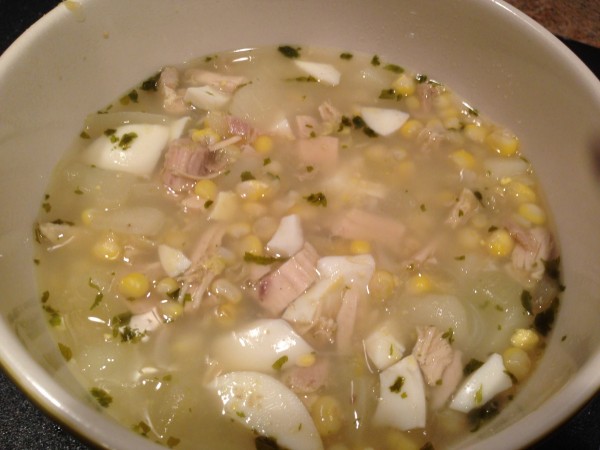 Growing up in York, I was exposed to a lot of Amish cuisine. My mother cooked a variety of Pennsylvania Dutch dishes, such as pot pie, pork and sauerkraut, and perhaps my favorite, chicken corn soup.
Believe it or not, chicken corn soup is considered a "summer soup." Made to take advantage of the bounty of fresh corn in southcentral and southeast Pennsylvania, this corn was a July-August staple in my house as a kid. My mother would make it year 'round, however, and I always looked forward to it. It's a simple soup, with subtle flavors.
Continue Reading: A summery soup for a winter evening
Posted by Jamie Oberdick on 02/05, 2016 at 11:08 AM

The 25th Annual Pennsylvania Association for Sustainable Agriculture (PASA) Farming for the Future Conference is underway starting today and will run through Saturday at the Penn Stater Hotel and Conference Center. The event's theme is "Farming in a Changing Climate", and will feature climate expert Richard Alley and agricultural sustainability expert and author Laura Lengnick.
If you missed pre-event registration, no worries, as walk-in registration for one, two, or three days of the conference is available starting tomorrow. You can find rates for the event here.
Continue Reading: PASA 25th annual Farming for the Future kicks off today, continues through Saturday
Posted by Jamie Oberdick on 02/03, 2016 at 09:58 AM
Tags: PASA | FarmingfortheFutureconference | climatechange |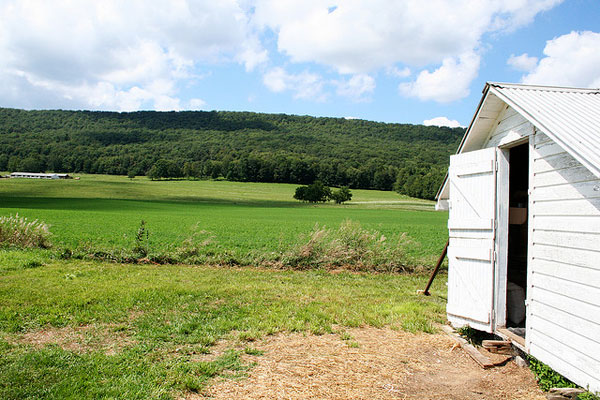 Local Food Journey is putting out the call for volunteer writers. Passionate about putting food on the table grown by people you know from farmers markets, etc.? Make a living as a local food grower or producer and want to share the inside story about how local food is made? Just love to eat local food and write?
Then we're looking for you. If interested, send a note to editor Jamie Oberdick at .(JavaScript must be enabled to view this email address), and we'll get you started. We want as many voices on Local Food Journey as possible, and would love you to be one of them.
Thanks, and looking forward to hearing from you soon!
Continue Reading: We're looking for volunteer writers!
Posted by Jamie Oberdick on 01/28, 2016 at 11:18 AM
Tags: writers | localfoodjourney |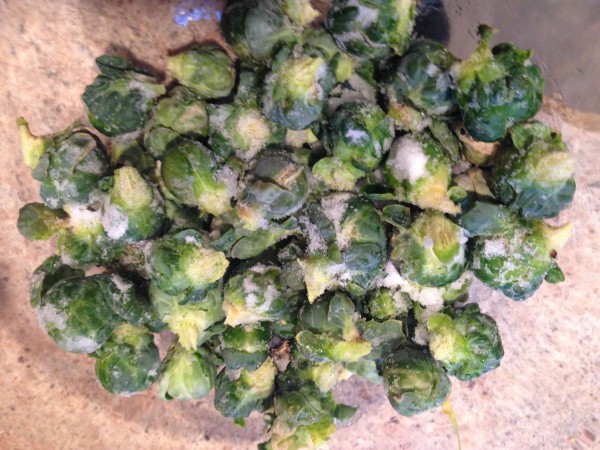 After this week's storm dumped anywhere from an inch in northern parts of central Pennsylvania to two feet in southern portions, gardening may be the last thing on many minds this week. However, on Sunday, I managed to harvest some delicious brussels sprouts. How?
Well, believe it or not, brussels sprouts can take a lot of cold. In fact, when you harvest them now, they are outright delicious. The same is true for a lot of cold-hardy vegetables, the cold ups the sweet factor and they are just plain good. In fact, you can harvest a variety of tasty things to add to your winter table.
How can one manage this in the land of icy winds and snow? With some careful planning in the spring and summer, you can turn gardening into a four-season activity.
Continue Reading: Harvest from your garden in January…in central Pennsylvania?
Posted by Jamie Oberdick on 01/26, 2016 at 09:47 AM