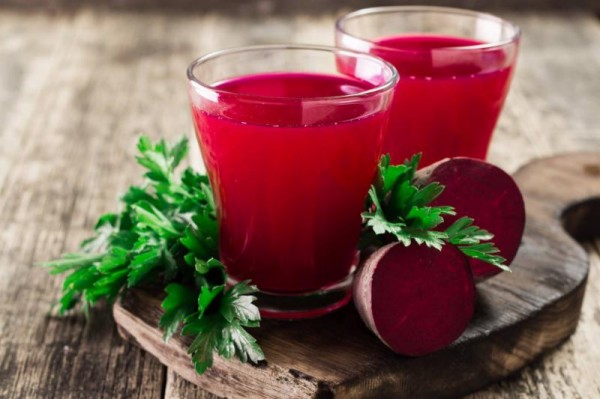 This week, coupons for State College Farmers Market, Tait Farms Sample Saturdays return, and Elk Creek Cafe serves up local food and blues Saturday night.
Continue Reading: Local Food Notes for Jan. 20
Posted by Jamie Oberdick on 01/20, 2017 at 11:49 AM
Tags: ElkCreek | LocalFoodNotes | TaitFarm | FarmersMarket |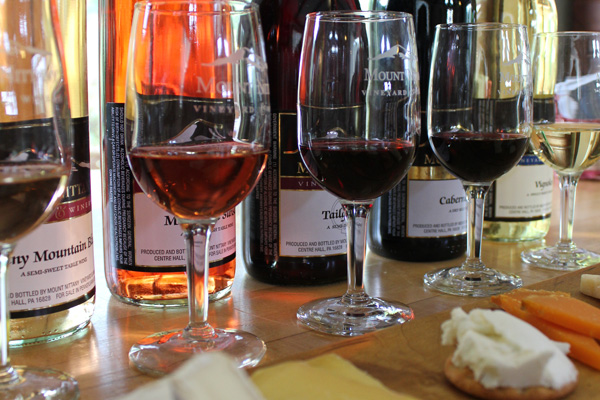 Editor's Note: Here are several events coming up over the next few months that would be of interest to local wine lovers at Mount Nittany Vineyard and Winery.
Valentine's Day Wine & Chocolate Pairing
February 11-12, 2017
You and your Valentine are invited to attend Wine & Chocolate Pairings at the Winery. Treat your sweetheart, friend, or come as a group and enjoy Mount Nittany's award-winning wines paired with delicious Asher's Chocolates. Special event hours are Saturday, Feb. 11 & 12 from noon to 5:00 p.m. Cost is $8.95 per person; reservations are required. Call the winery at (814) 466-6373. This event sold out last year so reserve now!
Continue Reading: Upcoming events at Mt. Nittany Winery feature Valentine's Day fun, 5K run, wine trail
Posted by Linda Weaver on 01/17, 2017 at 10:41 AM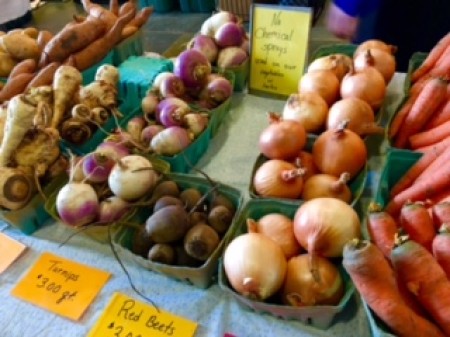 This week, we have registration info for the Farming for the Future Conference, where to find indoor farmers markets in the dead of winter, and how to give back to your community.
Continue Reading: Local Food Notes for Jan. 13
Posted by Jamie Oberdick on 01/13, 2017 at 11:38 AM
Tags: LocalFoodnotes | farmersmarket | PASA |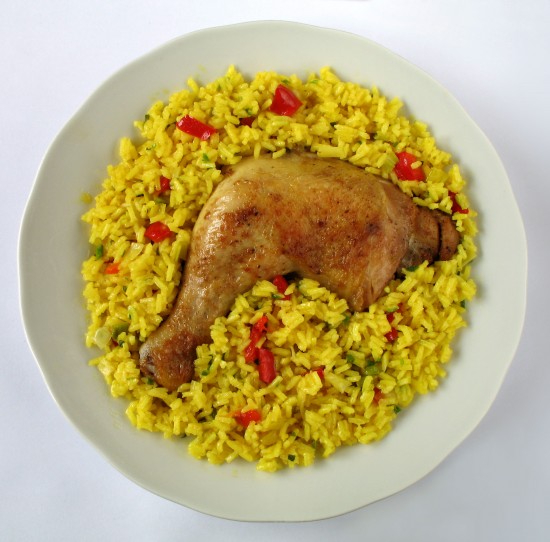 It's cold and miserable outside, which is another way of saying "January in Central Pennsylvania." Hearty food, aka "comfort food," has always been something people turn to during the dark cold eves of winter.
While comfort food for many Pennsylvanians is a pot of stew or a roast chicken dinner, for some Pennsylvanians it's food from their much warmer homeland. Pennsylvania has relatively large population of Puerto Ricans, and this includes my hometown of York. I had Puerto Rican friends growing up who introduced me to food from their sunny island, such as mofongo, tostones, and arroz con pollo, which means chicken with rice in English.
Arroz con pollo is a caldero dish, which means it is made in a large pot or dutch oven. A caldero, a kind of dutch oven, is a standard item in the Puerto Rican family kitchen.
Continue Reading: Fight winter blues with some tropical comfort food: arroz con pollo
Posted by Jamie Oberdick on 01/11, 2017 at 01:23 PM
Tags: ethnicfood | recipe | recipes | chicken | rice |