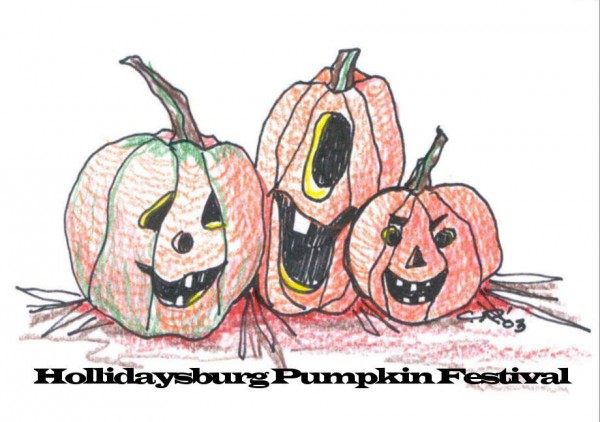 This week, check out Friends & Farmers Membership Meeting (open to all), learn more about how our area is celebrating National Cooperative Month, head to the Way Fruit Farm Apple Festival, sip wine among the fall finery at Mt. Nittany Winery, and go pumpkin crazy at the Hollidaysburg Pumpkin Festival…
Continue Reading: Local Food Notes for Oct 16
Posted by Jamie Oberdick on 10/16, 2015 at 10:54 AM
Tags: LocalFoodNotes | pumpkins | apples | festivals |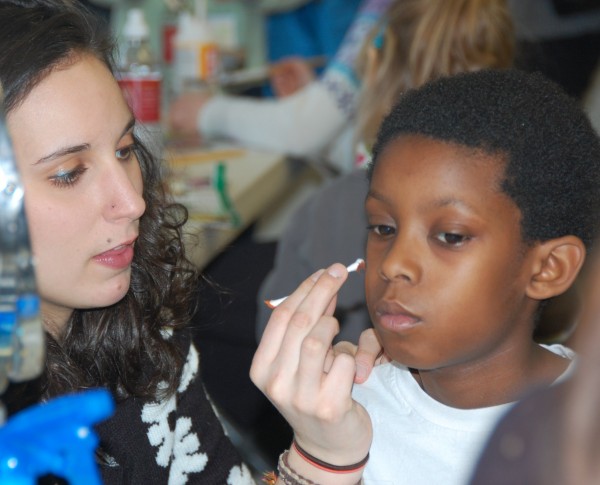 Are you a local foodie who would love it if there was a grocery store in Central Pennsylvania for local products? Then here's some good news from the Friends & Farmers Cooperative about the perfect event for you, happening this week.:
All are welcome at Friends & Farmers Cooperative's 2015 Membership Meeting on Friday, Oct. 16, 6:30-8:30 p.m., at the Unitarian Universalist Fellowship of Centre County. Enjoy local food samplings, kids activities from The Makery, silent auction and raffle give-aways, and an exciting update on Friends & Farmers' progress toward opening a member-owned grocery store with a focus on local products. RSVP for the meeting here.
Continue Reading: Friends & Farmers Cooperative to hold 2015 Membership Meeting on Oct. 16
Posted by Jamie Oberdick on 10/14, 2015 at 10:00 AM
Tags: friends&farmers | membershipmeeting |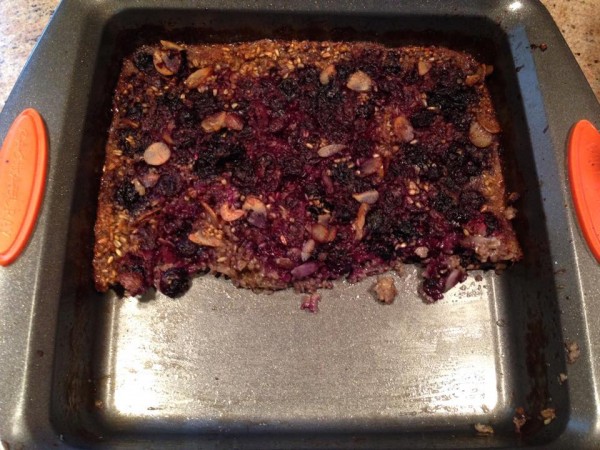 Steel cut oats have been a trendy food item for a while now, and with good reason. They have a lower glycemic index, which is good news for diabetics. They are also pretty tasty, more flavor than rolled oats and a chewy texture that many people find appealing.
They are pretty easy to make, as well. Not quite instant, but you can have a hot bowl of steel cut oats in just over a half-hour. While a bowl of steel cut oats with a little salt and brown sugar is very nice, you can do more with them. This is a pretty easy recipe that you can do much of the prep work for the night before, then pop it in the oven for an hour for a nice, hot, and delicious breakfast.
Continue Reading: Recipe: Baked steel cut oats with almonds and blueberries
Posted by Jamie Oberdick on 10/06, 2015 at 10:13 AM
Tags: recipe | steelcutoats | blueberries |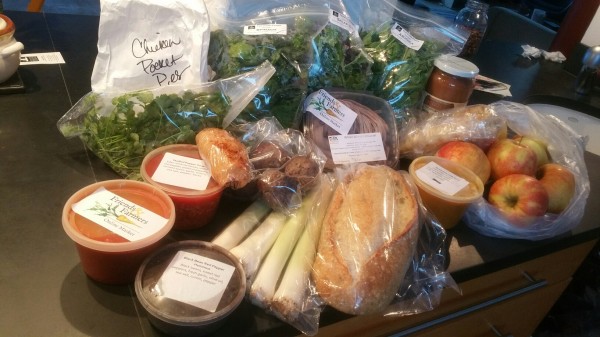 The United States Department of Agriculture announced that the Friends & Farmers Cooperative Online Market received a $92,000 USDA grant to increase local food consumption and production in Centre County.
Friends & Farmers Cooperative plays a vital and growing role in the burgeoning local food movement. In one year, its retail Online Market has sold more than $70,000 worth of locally grown and produced food. The Online Market is a stepping stone to the co-op's planned brick and mortar store. Owned and financed by the community, this store will source as much as possible from farmers within 50 miles of State College.
Continue Reading: Friends & Farmers Cooperative Online Market recieves major USDA grant
Posted by Jamie Oberdick on 10/02, 2015 at 10:51 AM
Tags: friends&farmers | USDA | onlinebuying | grant |