All Posts including "vendor"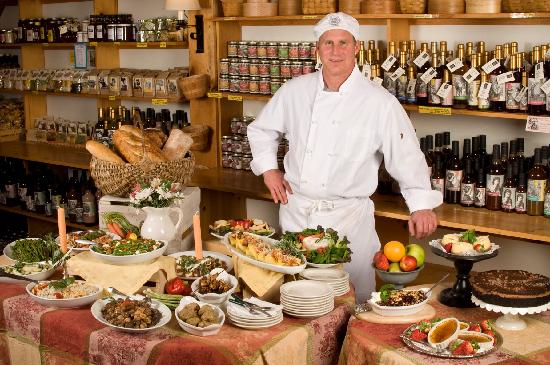 As our Unpaid Field Hand pointed out yesterday, the local food scene here in Central Pennsylvania is growing as rapidly as a tomato plant in June. One of the pioneers and advocates of local food is Harrison's Wine Grill and Catering, located within the State College Hilton Garden Inn. They do local food and they do it quite well, as evidenced by multiple awards for both their restaurant and their catering. This Local Food Journey post will take a look at how Harrison's built relationships with local farms and other vendors to become a go-to source for innovative dishes made with Central Pennsylvania ingredients.
Continue Reading: How Harrison's innovation, partnerships with local vendors create great dishes for diners
Posted by Jamie Oberdick on 04/18, 2013 at 05:47 PM
Tags: Harrison's | localvendors |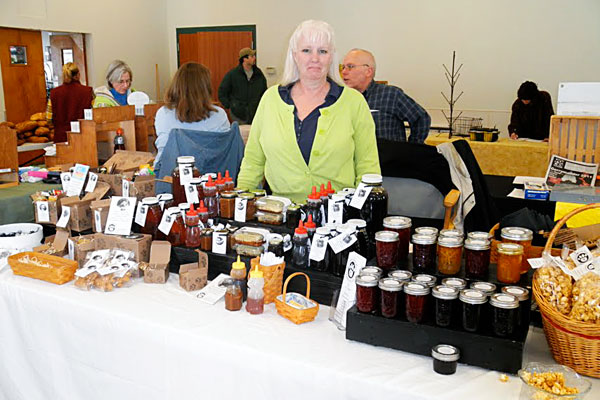 Jacki Mack and her husband, Hal, started their business, Dawg Gone Bees, after Hal's grandfather passed away two years ago. They adopted his passion for honey making and moved equipment from his home into theirs.
Jacki always wanted to launch a family-owned business, and that's just what they did. The Macks even included their four-legged friends in their venture. Each product is named for one of their dogs: Penny, Nebula, FlipFlop, MJ, and Lucky. And they donate a portion of their profits to the SPCA!
(Continue reading for a Q&A with Jacki Mack and to see photos of their products.)
Continue Reading: Dawg Gone Bees
Posted by Christina and Erin on 03/04, 2011 at 09:31 PM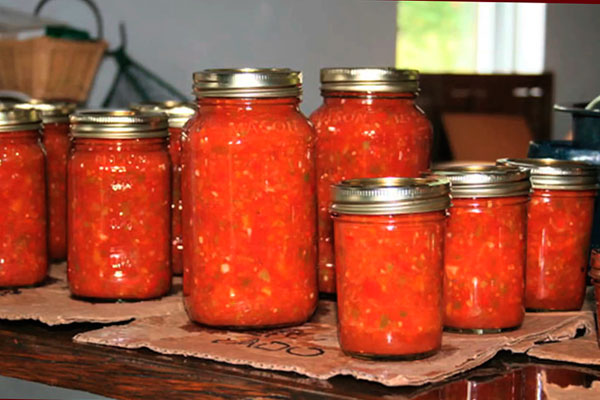 Looking for quality homemade salsa and hot pepper jelly? Janet Robinson, owner of Piper's Peck, started her pepper business in 1998. She grows nine different varieties of peppers at her farm in Bellefonte. Her products include salsas, pepper jellies, fruit jellies, sauces, relishes, and even fudge! Stop by one of the many local farmers markets to meet Janet, or order online at www.piperspeck.com.
Continue reading to see a video interview with Janet.
Continue Reading: Piper's Peck in Bellefonte
Posted by Christina and Erin on 02/26, 2011 at 04:58 AM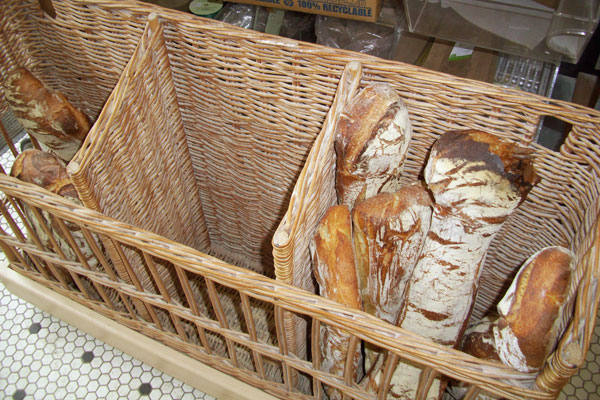 Tucked into a discreet nook of McAllister Alley off of Calder Way, Gemelli Bakery is producing perhaps the best bread that State College has ever tasted.
Continue Reading: Gemelli Bakery in State College
Posted by James Gherardi on 10/04, 2010 at 06:55 PM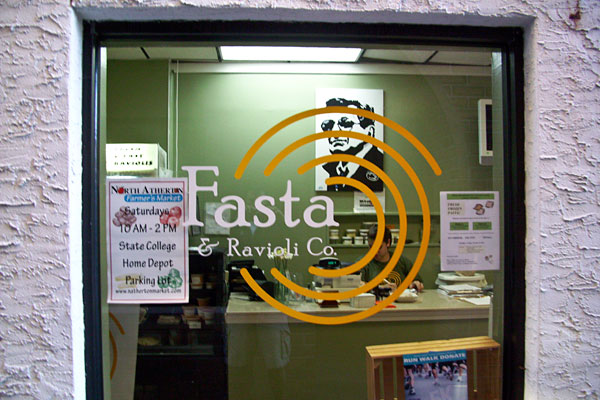 Almost a year ago, Bob Ricketts brought a new business to State College: a fresh ravioli and pasta shop. Today the Penn State alum and owner of Fasta & Ravioli Company caters to a surprisingly large niche market of students and locals. Ricketts offers customers homemade pasta and ravioli and a selection of sauces like tomato, vodka, and pesto. Products are available at the South Fraser Street storefront and at farmers markets and restaurants, as well. "Fast and Fresh" is the mantra here, a motto that Bob lives by. He was eager to share his story with me.
Continue Reading: Fasta & Ravioli Company in State College
Posted by James Gherardi on 09/17, 2010 at 03:06 PM
Page 1 of 1 pages