All Posts including "trout"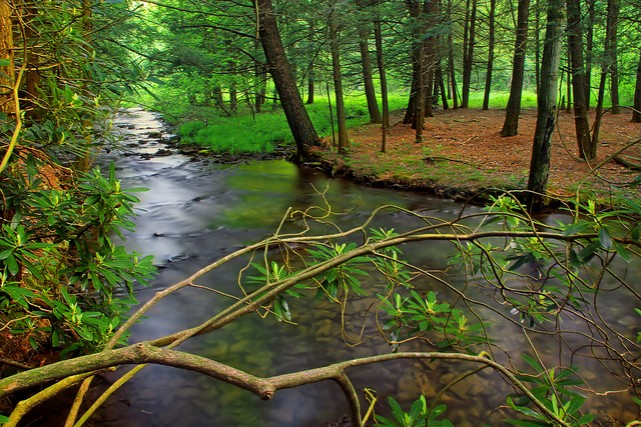 Tomorrow is practically a Central Pennsylvania holiday—first day of trout season! Our area is known across the country as a prime area for trout fishing, boasting legendary trout streams like Spruce Creek, Penn's Creek, Bald Eagle Creek, and Black Moshannon Creek. Saturday these streams will be filled with anglers trying their luck.
There are three different species of trout to be caught in our streams, including brook, brown, and rainbow, and all are quite tasty. This recipe allows the trout's flavor to stand more or less on its own, with assistance of two other tastes of spring, the grill and fresh local spinach.
Here is the recipe for Grilled Butterfly Trout Over Spinach (good luck tomorrow and hopefully you'll catch something that will allow you to try this recipe!):
Continue Reading: A perfect recipe for your first day of trout season catch
Posted by Jamie Oberdick on 04/11, 2014 at 12:29 PM
Page 1 of 1 pages