All Posts including "ribs"
I love BBQ. I can't deny it. People will tell you Kansas is best, others will tell you Memphis is best, others will say Carolina is best. You know what? They are all right. Each type of BBQ has its own particular something special to offer. So don't be afraid to try a type you haven't before. You may be surprised. I've cooked over wood fire, used smokers, gas grills, charcoal grills, you name it. Now I am not going to sit here and tell you one is better than the other. We each have what we have and use what we are used to. The only thing I have to say is don't be afraid to try something different if you have the chance.
Food should be an adventure. Trying new foods and types of cooking is like a culinary journey. Taking you to faraway lands and experiencing new cultures through their foods and cooking styles. Food is one of the few things I can think of that crosses racial and ethnic boundaries. So go, try, experiment, and enjoy.
Continue Reading: Recipe: BBQ ribs, a summer classic
Posted by James Sechrengost on 06/03, 2014 at 12:53 PM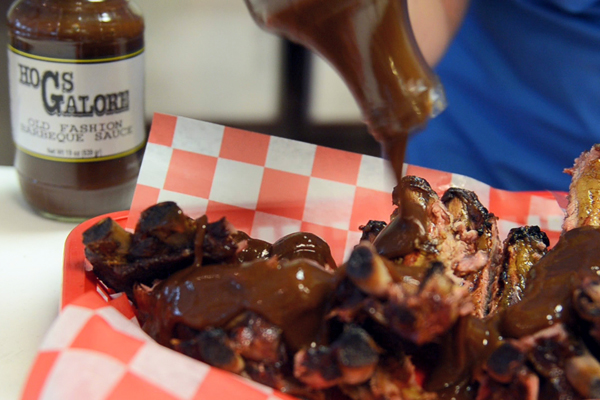 Garfield Mathis talks about the tradition of local farming in Centre County. Hogs Galore, a family-run business, has continued this tradition in the meat industry for more than three decades.
Continue Reading: Video: Hogs Galore—Processing pork locally for holidays and all days
Posted by Jessica Paholsky on 07/05, 2013 at 10:59 AM
Tags: HogsGalore | ribs | video | pork |
Page 1 of 1 pages