All Posts including "fair"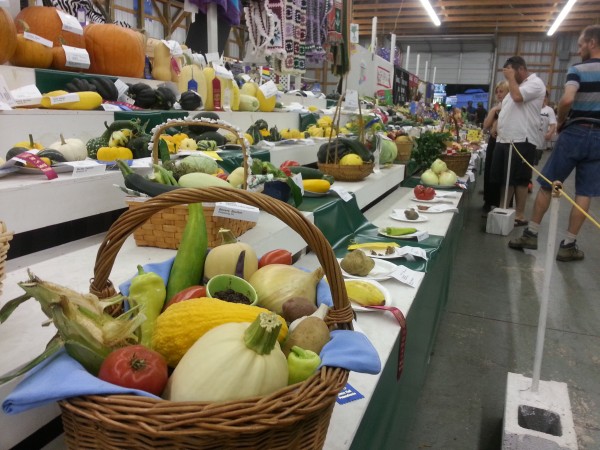 It's Grange Fair time again, as the annual event kicks off today and runs through next Saturday. Here's 10 things I've learned about The Grange Fair from attending it multiple times since my wife and I moved here in late 2002:
1) Wear comfortable shoes, but not shoes that are your "good" ones. Leave the wing tips and heels at home. Since this is a fair, there's a chance you might encounter mud, even if it hasn't rained for a while (especially around the livestock barns where they hose off the critters). Plus, you likely will have to walk through some uneven ground to get to and from your parking spot, which will most likely be in a field.
Continue Reading: 10 things to know before going to Grange Fair
Posted by Jamie Oberdick on 08/21, 2015 at 05:53 PM
Tags: GrangeFair | 2015 |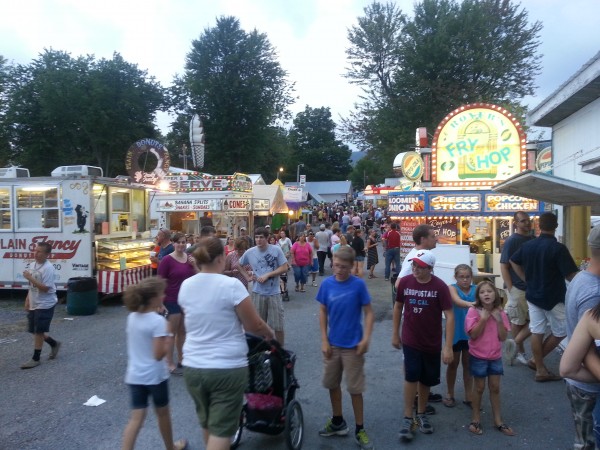 Last night I went to the Grange Fair. One of the more unique events in Pennsylvania, the Grange Fair celebrated its 139th year. The event has humble origins, beginning as a picnic event in 1874 in the rather scarily named Leech Woods just west of Centre Hall. It has evolved into today's version, featuring an encampment that visitors often find sort of puzzling (but seems like fun for the campers), a dazzling array of food stands that at times makes choosing a snack or meal rather overwhelming, and, of course, various agricultural exhibits. It really is one of those things that offer something for just about anyone in the area. I think if you live in this area it's something you should attend at least once.
So, what's the connection that the Grange Fair has with the local food scene? One is, of course, obvious—the focus on agriculture. But there are a few things that seem to be missing as far as local food.
Continue Reading: A visit to the Grange Fair, and the connection to local food
Posted by Jamie Oberdick on 08/28, 2013 at 12:54 PM
Tags: GrangeFair |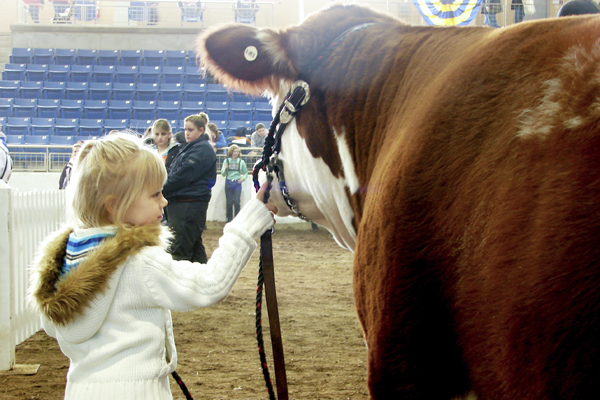 What's in your freezer? Sausage, bacon, or ham for breakfast? Beef patties or flat iron steak for lunch? Lamb chops or roast for dinner? Believe it or not, you can find all of this meat and more at your local county fair.
Continue Reading: Get Your Meat at the Fair
Posted by Will Nichols on 08/06, 2010 at 06:05 PM
Page 1 of 1 pages