All Posts including "diet"

Though summer seems like a long way off (and it is, as my newly frozen hair indicates), it's never a bad thing to plan ahead a few months. For those seeking out a refreshing drink to try at their summer dinner parties—or really anyone just looking to add another item to their drink mix—I introduce you to shrubs. And for most (read: all) of my information on shrubs, I turn to author Michael Dietsch, whose book, Shrubs, was published on October 6 by The Countryman Press.
A shrub, Dietsch tells me (and states in his book), is an acidulated beverage, or a drink made with some type of acid—historically vinegar, lemon juice, or other citruses. This acid is mixed with sugar, water, and sometimes alcohol; then, to give the drink a unique flavor, a fruit or a type of fruit juice is steeped in the mixture. Though the acidic components might seem unpalatable in what would be an otherwise sweet beverage, they were orginially a practical component. "Vinegar used to preserve fruit after the harvest," Diestch says. "This was in a time before refrigeration."
Continue Reading: Shrubs are an "old-fashioned drink for modern times"
Posted by Anna Lombardo on 11/20, 2014 at 02:17 PM
Tags: shrub | MichaelDietsch |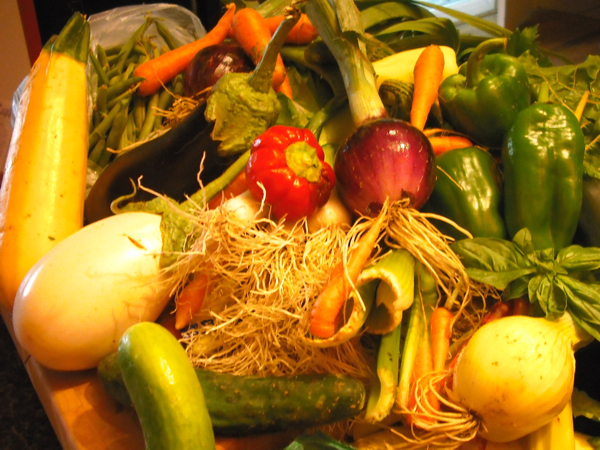 The premise behind the Volumetrics Diet, created by Dr. Barbara Rolls, is that people like to eat. Her solution is to eat more food that is less dense, like non-starchy vegetables, and to sneak them in to the dishes we're already eating. Dr. Rolls is a professor of nutritional sciences and the Helen A. Guthrie chair in nutrition at Penn State. She's creator and author of The Ultimate Volumetrics Diet, a #1 New York Times Bestselling Diet book. Listen to her interview with WPSU's Patty Satalia.
Continue Reading: Sneak More Veggies Into Your Recipes
Posted by Frosty on 03/22, 2013 at 12:45 PM
Tags: food | diet | Rolls | BarbaraRolls | Dr.BarbaraRolls |
Page 1 of 1 pages