All Posts including "delivery"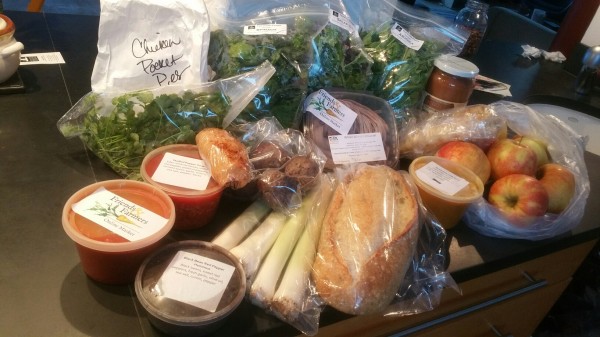 Friends & Farmers Cooperative, which is working to open a member-owned cooperative store that will specialize in local, sustainably-produced products, began home-delivery service for its Online Market on March 17. Customers in zip codes 16801 and 16803 (State College), 16851 (Lemont), 16827 (Boalsburg) and 16868 (Pine Grove Mills) can pay $5 to have fresh, locally grown and produced food delivered to their doorsteps.
Friends & Farmers opened the Online Market in November, offering consumers an easy way to purchase items from some of the same local producers participating in central Pennsylvania farmers markets. Launched as a stepping stone to opening a brick and mortar store, the Online Market offers tangible progress toward the Friends & Farmers mission: to support and grow the local food economy, while offering consumers convenient, nutritious and delicious locally grown and produced food.
Continue Reading: Friends & Farmers Cooperative now offering local food delivery via online market
Posted by Jamie Oberdick on 03/20, 2015 at 11:59 AM
Tags: Friends&Farmers | delivery |
Page 1 of 1 pages