All Posts including "beef"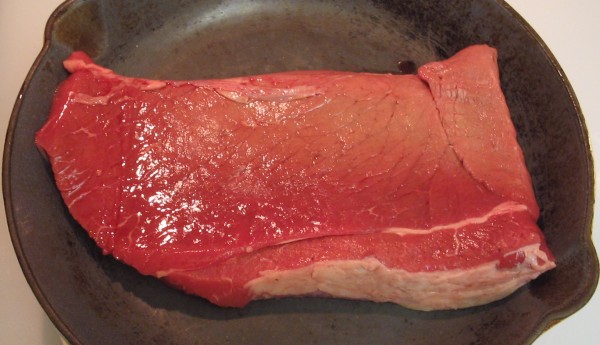 Way back when, Swiss steak was a great way for people to use inexpensive cuts of beef to make a great meal. This seemed to be mainly a Pennsylvania thing back in the day as when I got to California I never saw it on any menus. I got a hankering for it one day and made up a batch which I took to work with me for lunch the next day. When I was heating it up in the microwave, yes we had them even back then, my colleagues came wandering in to find out where that heavenly aroma was coming from.
Continue Reading: Recipe: Swiss steak makes for a delicious "retro" meal
Posted by James Sechrengost on 09/30, 2014 at 12:22 PM
Tags: recipe | beef | swisssteak |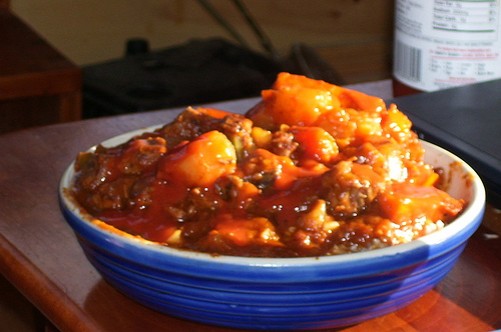 I love to make beef stew. On a rainy, blustery day, nothing is more comforting than sitting at the table eating beef stew and watching the rain. I used to freeze it so I had some on hand just to cheer me up when it would seem to rain for days on end.
When I used to go camping in the mountains with friends I would take along a big bag of frozen stew. By the end of the day there was nothing to do but throw it into the pot and wait until it had heated.
Continue Reading: Recipe: Beef stew, a great answer for our rainy days
Posted by James Sechrengost on 05/22, 2014 at 10:39 AM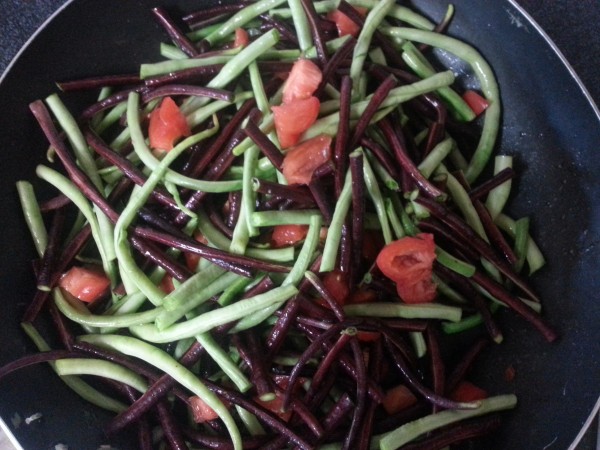 Labor Day already? Seems like the start of summer was about two weeks ago. Time truly does fly, and soon the focus here on Local Food Journey will turn to autumn-y things like pumpkins, apples, winter squash, soups, etc. All the things we like to have when the weather gets frosty and footballs replaces baseballs.
But let's not bury summer yet. There's plenty of warm weather to go, including September. Here's three great recipes that together make for a fantastic Labor Day grill meal.
Continue Reading: Local Food recipes for Labor Day
Posted by Jamie Oberdick on 08/29, 2013 at 12:15 PM
Tags: LaborDay | recipe | greenbeans | groundbeef | zucchini | tomatoes |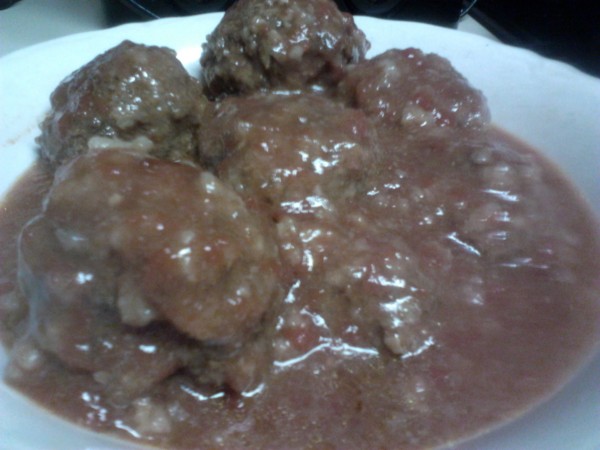 When I was growing up one of the things my mother used to make was Porcupine Meatballs. I think one of the reasons I liked them so much is they were sort of a rite of passage. We knew that when we were allowed to help make the meatballs we were on our way to being grown up.
Continue Reading: Local Food Recipe: Porcupine meatballs
Posted by James Sechrengost on 07/01, 2013 at 02:14 PM
Page 1 of 1 pages