Posted by Jamie Oberdick on 08/09, 2013 at 01:43 PM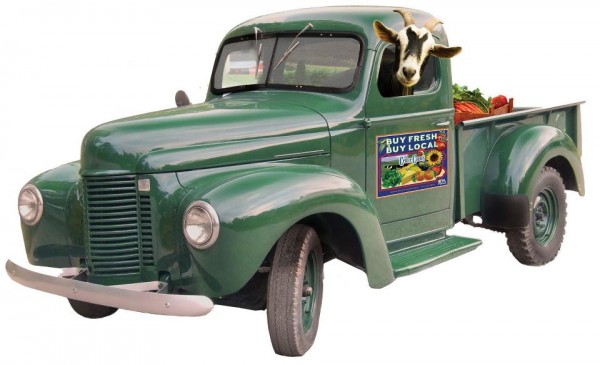 A look at various local food-related events being held this weekend around the area. The headline event is the Pennsylvania Association for Sustainable Agriculture's 2013 Centre County Farm Tour which will be held tomorrow. You can find a four-part preview series on this farm tour here, here, here, and here. To find more local food-related things to do this weekend, keep reading.
- Wills Mountain Festival, Bedford County, Friday, Saturday and Sunday
The Wills Mountain Festival is a three-day, family-friendly celebration of rock & roots music, arts, and nature. Featuring 39 bands on two stages, music workshops, live art, activities for kids of all ages, handmade American crafts, environmental awareness programs and great foods, including local food from Horn O Plenty Farm to Table restaurant.
- Butchering 101 Workshop, Penn State Meats Lab, Saturday, 10:00 a.m.
Spring Creek Homesteading will be hosting a workshop for amateur home cooks and chefs alike on purchasing, cutting, and cooking different meat products. If you were ever interested in the right way to cut your own steaks or grind your own meat, this is the class for you! For more information, see the Spring Creek Homesteading website.
- Boalsburg Heritage Museum tour and exhibit, Saturday, 2:00-4:00 p.m.
The featured exhibit this year is "Hearth Cooking, the Heart of the Home", complete with a recreated hearth, actual cooking tools, and descriptions of the life of 18th and early 19th century Americans.
- Seventh Annual Blueberry Festival, Black Moshannon State Park Camp Store, Saturday, 4:00-10:00 p.m.
The event will also feature an ice cream social and a dance.
- The Dustbowl Revival, Elk Creek Cafe + Aleworks, Sunday, 5:00 p.m.

The Dustbowl Revival is a Venice, CA-based folk-blues orchestra that merges old school gypsy rhythms with bluegrass, gospel, jug-band, jump blues and the hot swing of the 1930's to form a spicy roots cocktail. Known for their raucous dance-inducing live sets, the Dustbowl Revival plays what some call hillbilly jazz—the original front porch rock n' roll.
As always, there are plenty of farmers markets in the local area that are open on Saturdays. You can find one via Buy Fresh Buy Local's Food Finder search function.
Author: Jamie Oberdick
Bio: Editor, Local Food Journey | Passionate about supporting local food in Central PA