Posted by Emily Wiley on 04/03, 2012 at 12:11 AM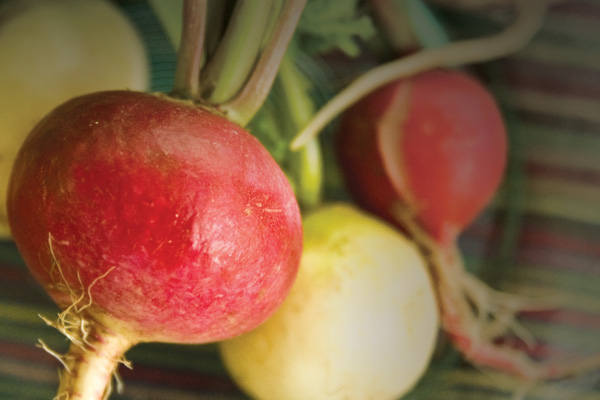 Congratulations to Jude Griswold of Mt. Jewett! She is the winner of our March radishes recipe contest and the recipient of a $25 gift certificate to Mt. Nittany Winery.
Stay tuned for the start of our April recipe contest. Details to come!
Jude's favorite way to eat radishes is to let some plants grow to produce seed pods instead of harvesting the root. When they're young and tender, toss a handful into any salad or stir-fry for an extra crunch and zing. This also has the advantage of allowing the seed to self-sow in the garden. She says that seedlings are already up in this area from last year's missed pods, so give it a try!
Author: Emily Wiley
Bio: WPSU Multimedia Producer | Wife and Mother | Lover of Food and Photography | One-Half of The Culinary Couple