Posted by Local Food Journey on 11/02, 2011 at 12:07 PM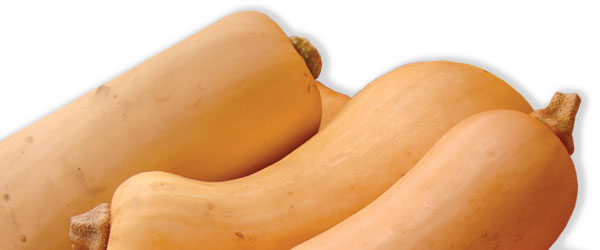 Thanks to everyone who participated in this month's butternut squash recipe contest! Congratulations to Ashley of State College and her Butternut Squash Risotto recipe. She is the recipient of a $25 gift certificate to Harrison's Wine Grill & Catering
Continue reading to see all of the submitted recipes. Enjoy!
(1) Steph, State Collge
Butternut Squash Casserole
2 T olive oil
1/2 a medium white onion
1 butternut squash, peeled and cubed
2 c of tomato sauce
1/2 c bread crumbs
1-2 eggs
Parmesan cheese
Fresh parsley
Salt and pepper
Preheat oven to 350. In a deep pan, saute onion in olive oil until translucent. Set aside to cool. Boil the squash until it is cooked but still a little firm. Drain the squash. Add tomato sauce, bread crumbs, eggs, some parmesan cheese, and parsley to the pan with the onion. Combine with the squash, and add mixture to a baking dish. Salt and pepper to taste. Bake for 30 minutes. Then add some fresh parmesan cheese on top and bake a few more minutes until bubbly.
Note: This works great with zucchini, summer squash, and any other veggies you have lying around as well. It still tastes great even if you don't measure the ingredients
(2) Sarah, State College
AppleSquash
This recipe has a specific age range to it, as it is baby food. BUT it is the best tasting baby food that I serve, and I enjoy stealing some bites too!
1 Butternut Squash
1 Quart of Applesauce (Homemade or store-bought with no sugar added)
Cinnamon (optional)
Slice the squash in half, remove the seeds. Place the squash in a roasting pan with a half-inch of water. Roast the butternut squash in a 400 degree oven for 30-40 minutes or until soft. Remove the squash and allow to cool. Scrap the squash filling into a food processor and add some applesauce for easier processing. Puree until smooth. Keep adding the squash and applesauce until you have a fine puree. Add some cinnamon for even more flavor. Freeze the extra portions and enjoy!
(3) Ashley, State College
Butternut Squash Risotto
4+ cups of chicken stock
1/2 of a medium sized butternut squash
3 shallots
1/2 lb mushrooms
3-4 cloves of garlic
3-4 fresh sage leaves
1 cup of risotto (uncooked)
salt and pepper
1/4 cup grated parmesan cheese
1/4 cup fresh parsley
1 Tbsp butter (optional)
[Note: Everything eventually goes in one pot—so use one that's big enough]
Put the chicken stock in a small pot on a back burner and heat. In the meantime, chop the squash into bite-sized chunks, dice the shallots, slice the mushrooms, and mince the garlic (keeping all separate).
In a little bit of oil, cook the squash until it starts to get soft. Mash a little bit with a potato masher, leaving a few chunks (the mashed bits will melt into the sauce giving it a nice texture, but I still like to have some chunks of squash.)
Push to the side and add the shallots and mushrooms. Cook until tender. Add the sage and garlic. Cook for a couple of minutes. Add more oil if necessary and fry the risotto in the oil until it becomes a little bit translucent (about 5 mins).
Add chicken stock 1/2 cup at a time, allowing the previous portion to almost fully absorb before adding the next. Have a glass of wine and relax not too far away so you can stir often. The total amount of stock will depend on your taste: do you like your risotto soft or al dente? When you find it's done, season with salt and pepper and add the parmesan cheese and parsley. Take off the heat and melt in the butter (optional) to finish.
(4) Carol, State College
Butternut Squash – Baked
3 cups cooked mashed squash
1/2 cup sugar or honey
2 eggs beaten
1/3 cup orange juice
1/3 cup dry milk (no water)
1/2 tsp. salt
1/4 cup butter or margarine
1/2 cup raisins (optional)
Mix ingredients in large bowl.
Put into 1 1/2 quart buttered casserole.
Bake about 1 hour at 350 degrees.
May be reheated.
(5) Jen, Latrobe
Butternut Squash Casserole
3 cups butternut squash (measured after cooked and mashed)
1/2 cup butter
3 eggs
1 cup sugar
3 Tbls flour
1 tsp. baking powder
1 tsp. vanilla
Peel squash and remove seeds. Cut squash into chunks and place into a sauce pan wiht a small amount of water (enough to steam the veggie). Place over a low heat and cook until pieces are soft enough to mash. Drain off any excess water and mash with a potato masher. Add remaining ingredients to the mashed squash and mix well. Place into an 8"x8" casserole dish and bake in preheated oven for one hour.
The winner was chosen using a random number generator. Congratulations, Ashley!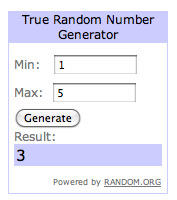 Author: Local Food Journey
Bio: An exploration of what it means to eat local